Free Voter IDs Issued in RI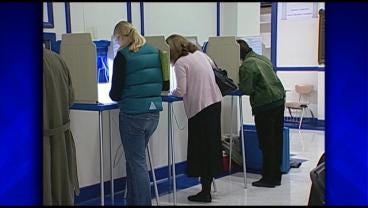 Voters, who still need identification to comply with the new law in Rhode Island, can get one for free this week.
They will be available in seven communities this week. The dates, times and locations are listed below.
Essex Village in North Kingstown April 2 from 11 a.m. to 1 p.m.
The Burrillville Housing Authority April 3 from 10 a.m. to noon.
Glocester Town Hall April 3 from 1 p.m. to 3 p.m.
The Smithfield Senior Center April 4 from 12:30 p.m. to 2 p.m.
Foster Town Hall April 5 from 10 a.m. to noon.
Harrington Hall in Cranston April 6 from 9 a.m. to noon.
Voters can also go to the Secretary of State's Elections Division in Providence, weekdays from 8:30 a.m. to 4:30 p.m.
The new law requires poll workers to ask voters for IDs when residents vote at the polls.
The first test of the law will be Rhode Island's primary April 24th.