Facebook founder Mark Zuckerberg visits Del Sesto Middle School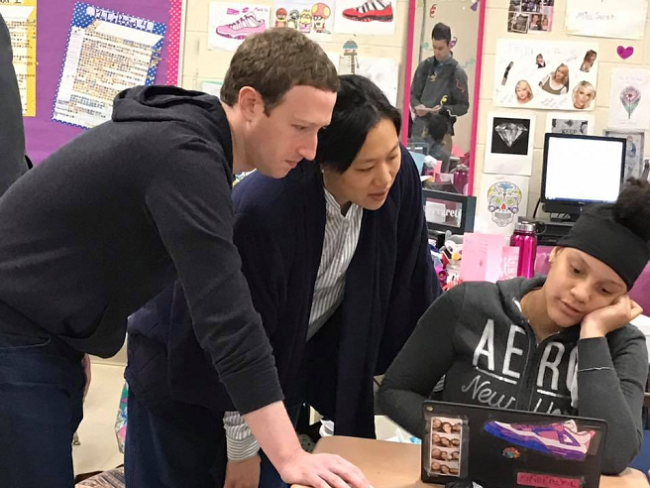 By: News Staff
Email: news@abc6.com
Twitter: ABC6
PROVIDENCE, R.I. – Facebook founder Mark Zuckerberg and Priscilla Chan visited Del Sesto Middle School in Providence on Monday to see how the school is advancing in making learning personalized.
According to a press release from Providence Public Schools, the middle school uses technology and targeted instruction to tailor learning to each student.
The school district had been expecting representatives from the Chan Zuckerberg Initiative, but was excited to see the two appear in person.
The mission of the Chan Zuckerberg Initiative is:
"We believe we can make the world better for generations to come by uniting the greatest minds to solve the toughest problems. It will take long term focus and new ways of working together. At the Chan Zuckerberg Initiative, we empower strong, independent leaders from academia and government, as well as the technology and nonprofit sectors to do the best work possible. We engage directly in the communities we serve because no one understands our society's challenges like those who live them everyday. These partners help us identify problems and opportunities, learn fast and iterate toward our goals for the next century. By bringing world class engineering to the front lines of science and education, we can build new tools and technologies that help organizations scale. We invest in the best ideas regardless of organizational structure. That includes nonprofit and for profit entities, as well as non-governmental research institutions."
Superintendent Christopher Maher said, "We are proud of the work our teachers and school leaders are doing to personalize instruction. As the needs of our students continue to change, so must our instructional methods, and we are making great progress in Providence."
©WLNE-TV / ABC6 2017