Facebook tests video speed dating app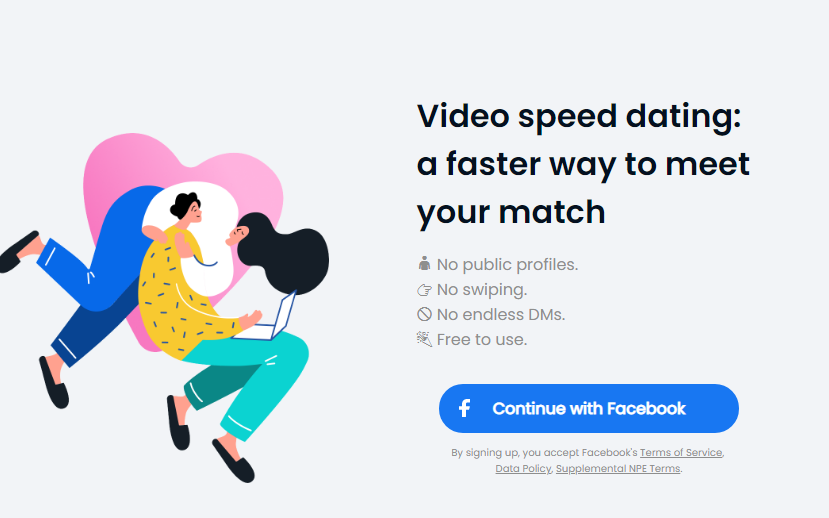 Facebook is working on a new app for those looking for love online.
The social media giant is testing a video speed dating app called sparked.
It's being developed by Facebook's In-house team for experimental apps.
The test site describes the app as a "faster way to meet your match."
It says the app will be free and won't include public profiles, swiping, or direct messaging.
To use sparked you will need to have a Facebook account.
The social media site already has a dating service called "Facebook Dating" which launched in 2019.