Faial's owners meet with Attorney General's Office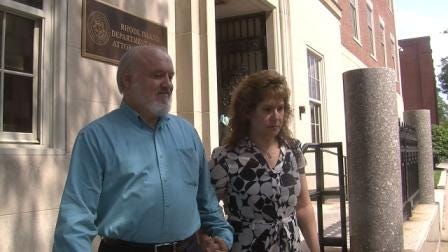 By Matt Blanchette
mblanchette@abc6.com
@mattblanchette
The mystery surrounding the sudden closure of the Faial's restaurants in Smithfield continues. Today, the Attorney General's office got involved after receiving a record number of complaints. Over 750 people have now logged complaints against the restaurants in Smithfield Those people claim to have unused gift certificates and want answers after the two locations closed abruptly in late June.
"No comment." Emelia and Joe Faria, the owners of the Faial's restaurants in Smithfield left the Attorney General's office after a one hour meeting today without offering a comment. Their attorney similarly offered little before the meeting.

"We are heading in as required by the Attorney General's office and we intend to cooperate as best we can. Other than that we have no other comments," Michael Pisaturo said.

"I think it is a good sign that they appeared before the office as requested, they do have an attorney, and we are working to try and resolve these complaints," AG spokesperson Amy Kempe said.
There are currently around 750 complaints for the popular Portuguese restaurant which is a a record for the AG's office.
"Certainly this is the most complaints we have ever received against any single business. We recognize that a lot of people must have enjoyed the restaurant and bought gift certificates and appreciate their patience as we try to work through these complaints," Kempe said.
She says the process of sorting this all out will take some time and that there is no indication the restaurants will reopen.