Fairhaven Police Arrest Four After Kmart Shoplifting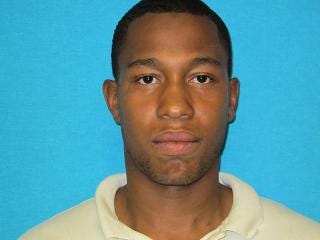 Four suspects have been charged in a shoplifting at a Fairhaven Kmart, with the stolen items valued at over $10,000.
Shortly after 6:00 PM Thursday, police responded to the store after getting a report of a suspect fleeing the scene. The suspect ran across Route 6 and got into a car waiting in the parking lot of a nearby 7-11 location.
Officers located the car at an intersection, and it quickly took off to the scene, only slowing down to let the male suspect, Eshone Williams, 31, out of the car. Williams was captured a short time later.
The getaway car was also located, and police arrested Cheyanne Skelton, 20, of Las Vegas, Nevada. Inside the vehicle, police found cell phones, gift cards, MP3 players, cameras, glucose test strips, jewelry, and other items, valued at iver $10,000.
Police also arrested two other people, accomplices who blocked the loss-prevention officers from stopping Williams. Ryan Persue, 28, and Justin Blake, 28, were charged with shoplifting.
Williams, who is known to have 19 different aliases, was charged with shoplifting, disorderly conduct, resisting arrest, and other charges. Skelton was charged with receiving stolen property, failing to stop for police, and other moving violations.
All four suspects were arraigned Friday morning.