Fairhaven police rescue dog trapped under seat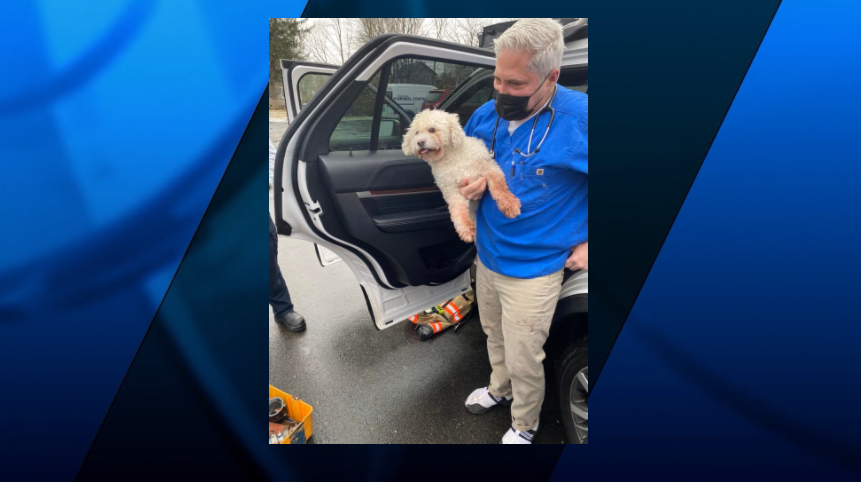 FAIRHAVEN, Mass. (WLNE)- Officials from the Fairhaven Police Department rescued a dog that was trapped underneath the driver's seat in his owner's car.
Police said that Casper 10-year-old poodle had crawled underneath the driver's seat, and got stuck within the seat motion mechanism.
The crew at the scene was able to untangle Casper without him suffering anything more than minor injuries.