Fairhaven wind turbine meeting erupts in angry shouts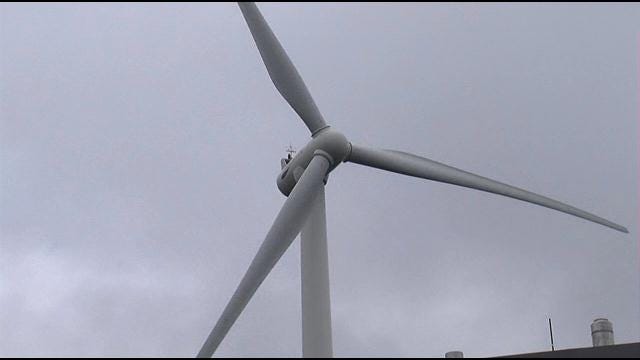 by ABC6 Chief Political Reporter Mark Curtis
After meeting behind closed doors in executive session, the Fairhaven Board of Health came out to announce it had not made a decision on what to do with the town's controversial wind turbines.
"And we have not come to a concession at this present time," said Board of Health Chairman Peter DeTerra.
So the Board of Health will try to meet again with wind turbine developer Fairhaven Wind, LLC.
It has already been ordered to shut the turbines down from 7 pm to 7 am because of noise and health complaints.
"I am always concerned about public health. I respect your right to disagree sir, and I hope you will respect mine," said Dr. Barbara Acksen from the Board of Health.
"I've lived here for 25 year and I think what you are doing here is wrong," shouted one turbine supporter from the audience.
The Board has now received over 400 complaints that the turbines – especially when they run at night – are disrupting sleep, even making people sick.
"I have had problems with ringing in my ears. I don't know. When I'm far away from the home, I don't get it. I've had headaches," said former turbine supporter, now opponent, Lisa Plante.
But other residents say they've experienced no problems.
"I've had absolutely no issues whatsoever. With me, my husband, my children, my dogs. Nobody's, none of us affected," said turbine supporter Lisa Therrien.
The town is sharply divided and emotions boiled over.
"And you didn't care at that point in time. You didn't care," shouted a wind turbine supporter.
"They're disposable. These people are disposable in your view," countered a wind turbine opponent.
The Board of Health meets again on July 29th.