Fake ID's too real to spot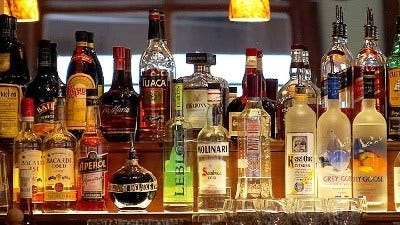 Nicole Gerber
ngerber@abc6.com
@nicolegerber
SMITHFIELD – There's concern at the counter of liquor stores. Teens are using fake ID's… and getting away with it.
It's all thanks to new, expensive identification cards that the underage drinkers are ordering online.
Smithfield police say they're coming from Canada, and China. They've narrowed it down after nearly 40 Bryant University students were caught trying to buy alcohol at bars and liquor stores in the last month alone.
"The ID's have progressed so much that even when you look at the fonts and compare them, you try to check the UV hologram, and they're on point." said an employee at B&C Liquors in Smithfield. She has 10 years of experience checking ID's.
One of the hardest parts about trying to crack down on these fakes is they seem to fool even the equipment that's designed to detect them.
"With the ID scanner, everything scans properly… You can use the ID pen to check for the UV emblem, you can check in the ID book as well that they give to us every year, but there's no way to tell," the employee said.
"It's getting to the point where it's almost impossible to really say 100% an ID is perfect, is legal," said Tom Saccoccia, owner of Saks Centredale Liquors.
Liquor stores and restaurants hold a certain amount of responsibility when it comes to checking who they're selling to, so many have come up with additional tests to check the validity of ID cards.
"I printed up all the states with their capitals… I've definitely gotten a few people that way! Also, horoscope signs, to verify on the back of the ID scanner, I printed it up and taped it on years ago," said the B&C Liquors.
"I have really sophisticated, detailed cameras, which can pick up everything showing that we did check the ID, we'll take a copy of the ID, to show what we saw," said Saccoccia.
(c) WLNE-TV 2014