Fall River Amazon center conquers first Cyber Monday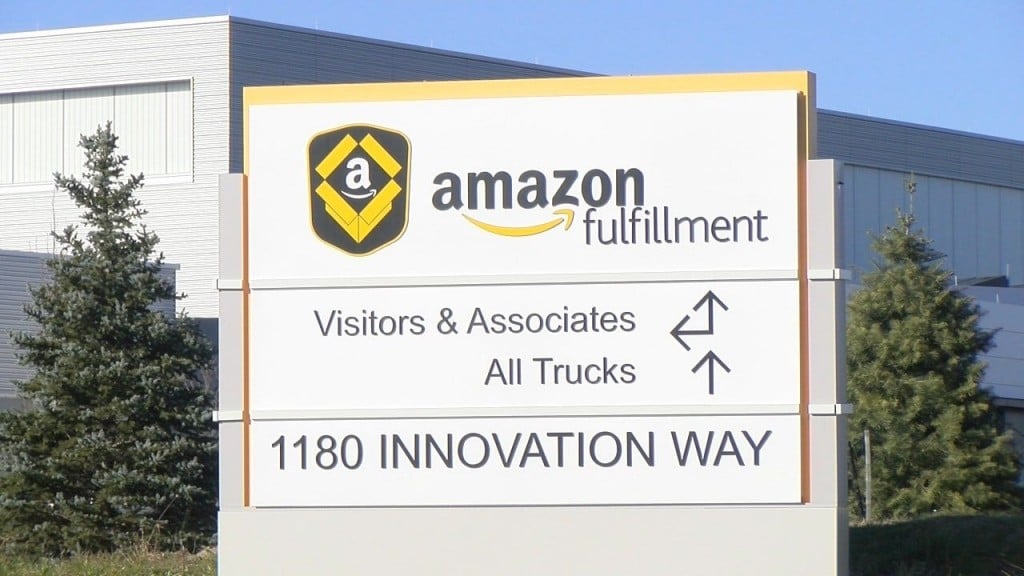 By Bianca Buono
bbuono@abc6.com
@BBuonoABC6
It was a record breaking Black Friday weekend. More than 154 million shoppers took advantage of the deals. The busiest day was Friday with online sales up 22 percent from last year, topping $3 billion. Experts say it will only get bigger with Cyber Monday. Companies like Amazon have been posting deals all day long and one of the places processing thousands of orders is right here in Southern New England.
"Last year on Cyber Monday, customers ordered 629 items per second and this year think it's actually going to be bigger," said Pia Arthur, an Amazon spokesperson.
One of the fulfillment centers processing the billions of dollars worth of orders is in Fall River. The 1.2 million square foot facility just opened in October.
"From what I've been hearing, everything's been going extremely well. I've been talking to the employees throughout the course of the day and they're busy," said Ken Fiola, the Director of Economic Development in Fall River.
Busy is an understatement. On top of the one thousand full-time employees hired at the Fall River site, Amazon brought in 300 more just to keep up with the holiday demand.
"They're running two-shifts and they'll continue to do so for the holiday season," Fiola explained.
Most Amazon fulfillment centers are computer-generated with conveyer belts and few employees; but inside the one in Fall River, it's all hands on deck. Employees here are putting together large items that can't fit into a box and processing them as fast as possible.
"This fulfillment center is servicing points north towards Boston as well as points south all the way down into the Connecticut New York area," said Fiola.
This shopping holiday has always been big for the Fortune 500 company, but for Fall River, Cyber Monday is a new source of economic impact.
"You have a lot of truck traffic that's being generated by this facility. Those truckers are gassing up at local establishments. They're spending nights in local hotels. You're seeing disposable income that's being generated here by the employees," Fiola said.
Amazon officials say the final days leading up to Christmas can be just as busy as Cyber Monday.
© WLNE-TV 2016