Fall River apartment unlivable after fire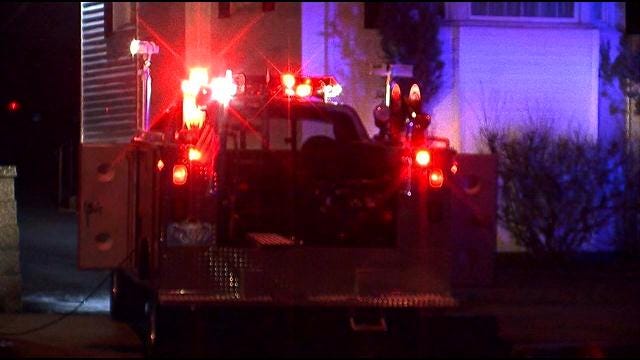 By: Melissa Randall
Twitter: @MelissaARandall
Four people were forced from their home after a fire at a multi–family apartment building in Fall River. Heavy flames broke out of the house on South Main Street just after midnight Friday.
The structure was heavily damaged. The third floor was destroyed and the place is unlivable right now. Fire crews put the estimate at about $50,000 dollars worth of damage.
Crews did have some trouble with the hydrants.
"When we connected to the hydrant right behind me, it wasn't working properly – it was giving us some water, but not enough. So, we had to have some trucks back up and establish water supply down the street," said district fire chief William Pappas.
No one was injured.
The cause is under investigation.
The American Red Cross is helping to find the residents a place to stay.
© WLNE-TV 2014