Fall River braces for winter weather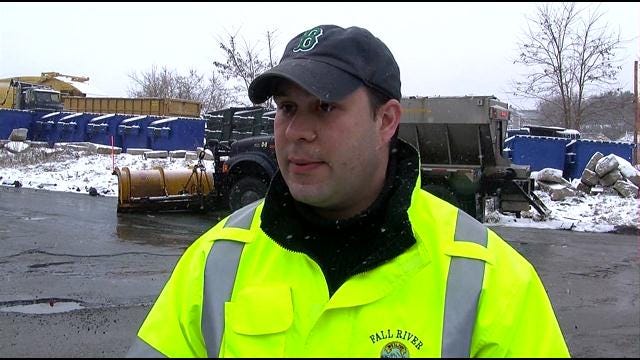 By News Staff
news@abc6.com
Twitter: @ABC6
The City of Fall River is not only bracing for more snow, but the extreme cold that's expected tonight and into tomorrow, and Mayor Flanagan is in talks with the red cross to set up a temporary shelter for the homeless.
Public works crews have also been busy all day plowing and salting the roads. And the mayor says he'll be riding along with them.
"I'm supervising to make sure that the roads are being cleaned," says Mayor Flanagan, "and people are very active with me on social media so if their road hasn't been plowed yet I'm hearing about it in real time."
At the height of the storm overnight there will be about 135 city trucks working on the roads.
(C) WLNE–TV 2014