Fall River cathedral vandalized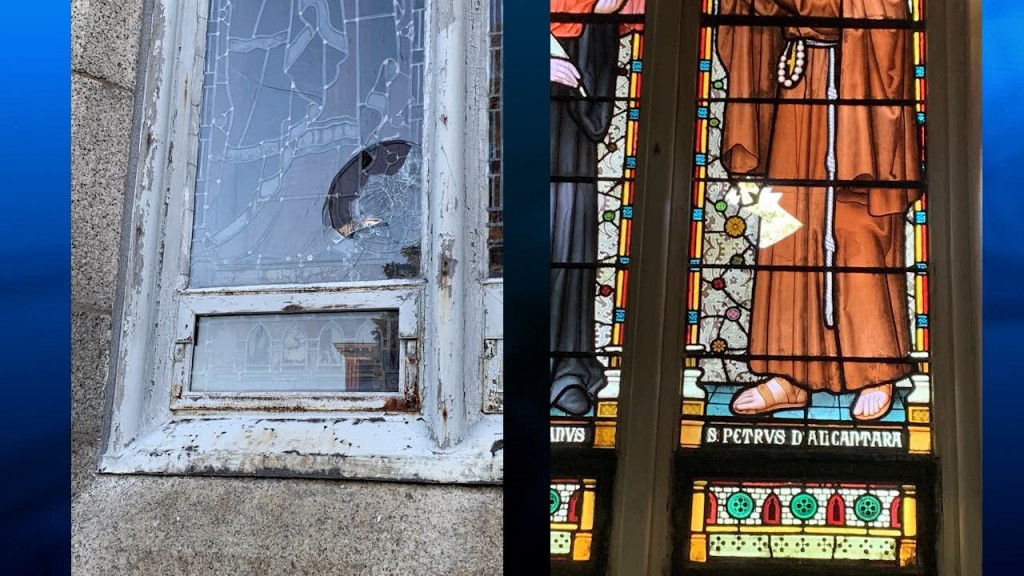 FALL RIVER, Mass. (WLNE) – The Cathedral of Saint Mary in Fall River was vandalized over the weekend, according to a priest.
A priest at the cathedral told ABC6 he was alerted about the damage on Saturday afternoon.  He said it is not the first time the church has been a target of vandalism this year.
A vandal shot or threw objects into several stained-glass windows on the side of the cathedral.
"It's sad, because you know it's our church, it's for the community. We need to care for our church," said Claudia Mendoza, a member of the church who has been attending for 15 years.
The church was built in the mid-1800s.
Fall River police say the last time there was an issue at the church was a few weeks prior, when a man was making threats against the cathedral.
Police say that man was taken to the hospital for proper evaluation.