Fall River city administrator launches write-in mayoral campaign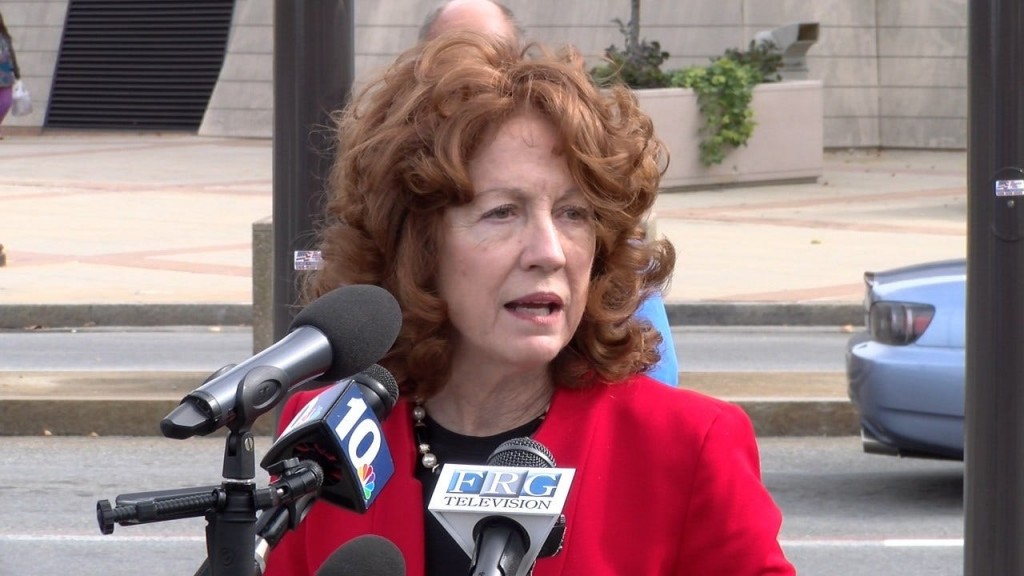 One day after Fall River Mayor Jasiel Correia surprisingly announced that he was leaving office and suspended his reelection efforts, a write-in candidate launched a long shot campaign.
Correia was defeated easily by school committee member Paul Coogan in a three-way race in last month's preliminary election.
Although Correia stepped aside, his name will still be on the ballot along with Coogan's during November's election, giving Correia a chance at winning.
But things got interesting on Wednesday when City Administrator Cathy Ann Viveiros launched a write-in campaign to challenge Coogan and quickly separated herself from Correia.
"I want to be the next mayor of the great city of Fall River," Viveiros said during the announcement, greeted with cheers from supporters. " My opponent has no plan. He simply dwells on the unfortunate event of the past. This message does us no good."
Viveiros made it clear that she will be running to win, but did say that Correia has done a good job for the city.
"[Correia] clearly provided the direction that I believe was very helpful to us in making the gains we have accomplished," she said.
But Coogan believes there's more going on here and thinks it's all part of a strategy to take votes away from him just to get Correia to win.
According to the Fall River Herald News, leaked audio outlined how Correia was telling supporters that a write-in candidate was needed for him to win the election.
"It's a gamble, but if I go one-on-one, we lose," Correia said in the audio obtained by the Herald News.
"Literally laid it out in Lavender for everybody. They said what they were going to do," Coogan told reporters on Wednesday.
Furthermore, given the 24 federal charges against him, including his most recent arrest where Correia is accused of shaking down marijuana businesses in the city, Coogan has his doubts about Viveiros and her involvement.
"Whether she knew it or not I have no knowledge of that. What I'm thinking, as a concerned person, she should've had at least an idea what was going on somewhere," Coogan said. "I don't know how you work across the hall and don't know what's going on.
But Viveiros said she is not playing spoiler in the election, and even though it's one month away, she believes voters should have a choice.
"The mayor was very clear yesterday that he was stepping aside that he was ending his campaign not only to address his personal challenges but also he felt it was in the best interest of the city," Viveiros said.
Viveiros said she will continue to be city administrator during the campaign, but will not campaign on city time.
In the meantime, Council President Cliff Ponte is serving as acting mayor.
The election is Nov. 5.