Fall River City Council will take Correia to court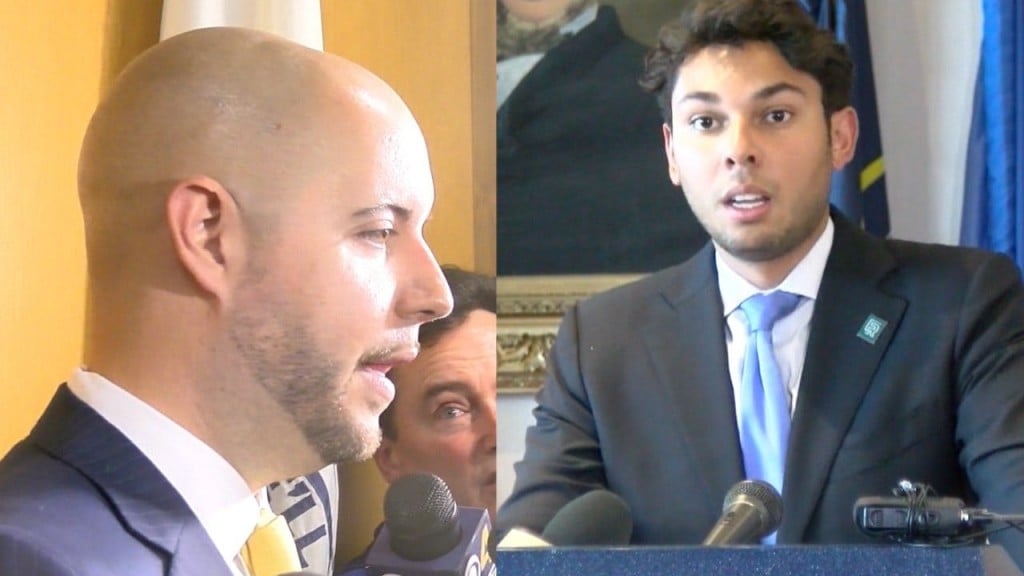 Twitter: @BComakABC6
FALL RIVER, Mass. (WLNE) – The Fall River City Council will take Mayor Jasiel Correia II to court to force him to leave office, as was voted on by the council last week.
The decision to move forward with legal action to make him comply with the emergency order that the council voted on last week, comes less than 24 hours after Correia barely survived the mayoral primary.
"The council voted tonight to proceed with litigation to enforce its September 10, 2019 emergency order," said Attorney Lauren Goldberg after the council left executive session.
Since the council vote last week, Mayor Correia has continued to come into work every day, despite Council President Cliff Ponte also claiming he is the now the acting mayor.
After a brief public comment period Wednesday night, the council moved into executive session to discuss potential litigation against Correia. They met in private for about an hour.
The emergency order has yet to be acknowledged by Mayor Correia, who last week even urged Council President Cliff Ponte to take him to court.
"And if he doesn't want to let the people decide and he truly feels that he's doing what's best, then go to court and prove that you're doing what's best," said Correia. "Because you can't prove that I'm incapable of doing the job because I keep doing the job each and every single day."
The issue of who the mayor is right now continues to be confusing, even for some members of the city council, as Council Vice President Pam Laliberte-Lebeau led tonight's meeting.
"I'm curious as to the chairing of this meeting," said Councilor Steven Camara. "Is the council president no longer the council president?"
Council President Ponte simply sat as a spectator during public comment Wednesday. Members of the council referred to the city charter, saying that because Ponte is the acting mayor right now, he temporarily cannot have a vote on the council.
The attorney for the council remained tight lipped about what will happen next.
She said they don't know yet when they'll be filing against Correia in court.
Mayor Correia did not return our request for comment Wednesday.