Fall River Diocese to resume church service May 30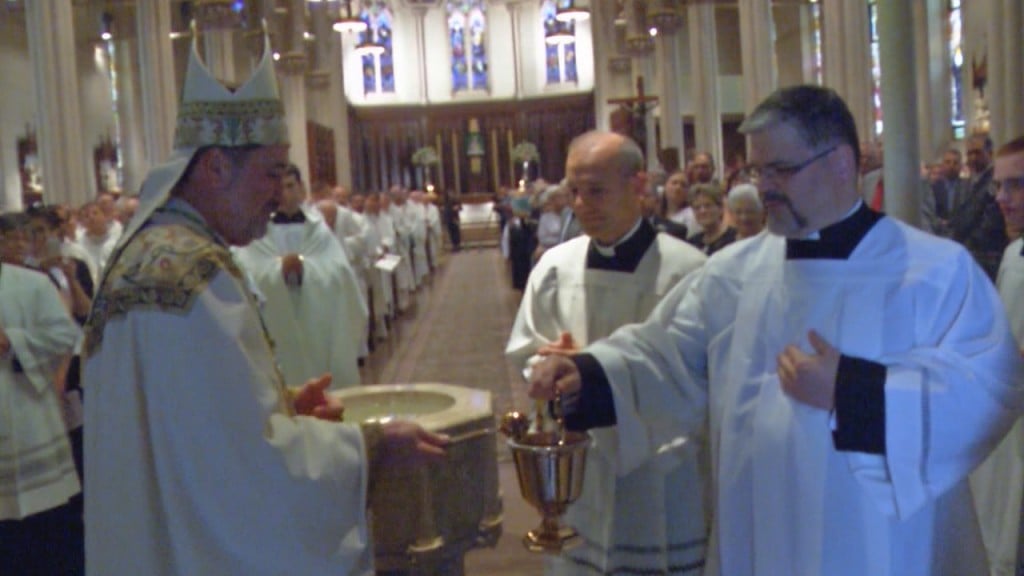 FALL RIVER, Mass. (WLNE) The Fall River Diocese said it would resume in-person church service the weekend beginning May 30 in a statement released Monday.
The date to reopen coincides with the celebration of Pentecost, an important observance for Catholics and other Christians.
"The reopening for our parishes for public Masses is complex and requires careful planning
and implementation," said Fall River Diocese Bishop Edgar da Cunha. "What must be of paramount concern throughout this process of resuming public worship is the safety of our people, our priests, deacons and lay
ministers."
While in-person mass will resume, da Cunha said the obligation to attend mass by Catholics would be continue to be suspended in light of the ongoing coronavirus pandemic.
"I pray that all of us in this diocesan family, clergy and laity will remain united in prayer as
we move forward toward the reopening of our churches," da Cunha said
Governor Charlie Baker made the announcement that places of worship could resume service earlier Monday.
State guidelines call for a reduction to 40 percent of occupancy and for worshipers experiencing symptoms to stay home. Masks  would be required during services, and other distancing protocols would  be required.
©WLNE-TV/ABC 6 2020