Fall River Kidnapping, Rape Suspect Implicated in Previous Incident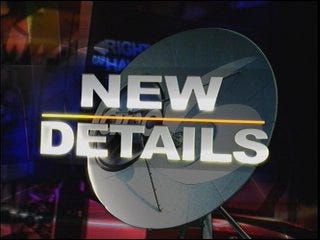 Thirty seven year old Angel Luis Cruz, who was arrested earlier this week on charges of Kidnapping and Aggravated Rape, has been identified as the perpetrator in a similar attack.
On March 21, 2010 Fall River Police Officer Adam Talbot responded to the Kennedy Park area, at approximately 1:00 p.m., in regard to an attempted abduction.
Upon arrival, Officer Talbot spoke with the victim, a 66 year old white female, who informed him that she was walking west along the Middle St. side of Kennedy Park, when approached by an unidentified female. The victim stated that the female informed her that she observed a suspicious looking automobile in the area.
The victim, heeding the warning, then armed herself with a fist sized rock and continued her walk.
The victim then informed Officer Talbot that she was walking east on Bradford Avenue near the intersection of Bay St., when she was approached by a Hispanic male. The victim stated that the male then grabbed her and attempted to force her into an older model gray or tan vehicle.
The victim was able to escape injury as she was able to fight the perpetrator off by kicking and hitting him several times in the face with the rock, causing his face to bleed profusely. The bloody faced suspect then retreated to the vehicle, which was last seen turning north on Bay St.
An independent witness was able to corroborate the victim's story, confirming that a bloody faced Hispanic male fled the area, in possibly a tan or gray Honda Accord or Honda Civic looking vehicle.
During the investigation of the kidnapping and aggravated rape case of a 58 year old female, Officer Alan Beausoleil and Detective Lawrence Ferreira immediately recognized the similarities in the suspect and vehicle description and the modus operandi displayed in the previous Kennedy Park attack.
Armed with this new information, Detectives Lawrence Ferreira and Detective John McDonald presented a photo array to the 66 year old female Kennedy Park victim and a 35 year old witness. Individually, both identified Angel Luis Cruz as the attacker. Subsequently, Detective Lawrence Ferreira is requesting an arrest warrant for the charges of Kidnapping and Assault and Battery on a Person over the Age of Sixty.
Chief Daniel S. Racine stated "Angel Luis Cruz was a serious and significant threat to this community.
His crimes are vicious and predatory, and I look forward to his prosecution and incarceration. We, the Fall River Police Department, have enormous sympathy for the victims and their families.
We also recognize and commend the victims for their courage in identifying and assisting in the investigation."