Fall River man added to city's Top 10 most wanted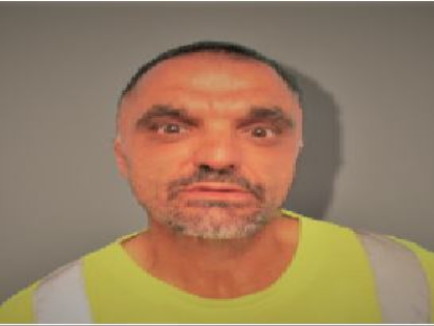 FALL RIVER, MA (WLNE) – A man has been added to Fall River's Top 10 most wanted list after several arrest warrants were issued for his arrest.
Gilbert Cordeiro, of Fall River, has been identified as the suspect for several crimes around Fall River, according to police.
Fall River police listed the crimes Cordeiro is connected to:
Bank Robbery at St. Anthony of Padua
Bank Robbery at Rockland Trust
House break in on Pearce Street
Larceny from a building on Milliken Boulevard
Larceny on Hanover Street
Anyone with information regarding where Cordeiro may be is asked to call Detective Luis Vertentes at 508-324-2796 ext 260 or by email at LBertentes@frpd.org.
Tips are also accepted through the police business line at 508-676-8511 and through the department's Facebook Messenger.
Those wishing to make an anonymous tip may call the tip line at 508-672-TIPS.
© ABC6 / WLNE-TV 2019