Fall River man added to most wanted list for sexual assault, child porn charges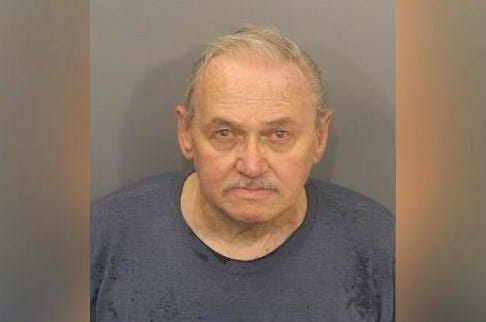 By News Staff
news@abc6.com
Massachusetts State Police have added an accused child rapist to their most-wanted list.
Police are looking for 75-year-old John F. Munroe, who was most recently arrested in Fall River back in September, charged with sexually assaulting a 10-year-old girl.
Munroe was put on a GPS monitoring device while awaiting trial but intentionally removed the monitoring device sometime in October and took off. At that time, police found a packed suitcase and a shotgun at his home. His vehicle was later found in the town of Hull.
Munroe is charged with rape of child with force, aggravated rape of a child, indecent assault, battery on a child under 14, enticement of a child under 16, exhibiting a child in a nude or lascivious pose, and possession of child pornography.
Munroe is white, roughly 5'10" tall, and weighs approximately 250 pounds. He has gray hair, blue eyes, and a light complexion. He's been known to have worn a mustache and glasses in the past. Munroe also has a tattoo on his right forearm of a green dog wearing a collar.
Anyone with information about John Munroe's whereabouts should call the Massachusetts State Police Violent Fugitive Apprehension Section at 1-800-KAPTURE (1-800-527-8873).
© WLNE-TV 2015