Fall River man arrested for breaking and entering into car in November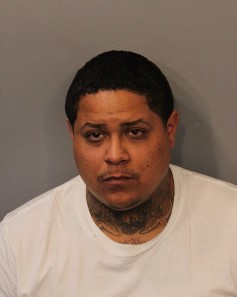 FALL RIVER, Mass. (WLNE) — A man from Fall River was arrested Friday in connection to a breaking and entering into a car last month.
Police said that on Nov. 30, two cars were broken into at a local business and items were stolen from one of the cars.
Wilson Colon-Tirado, 30, was charged with:
Breaking and entering to a vehicle in the nighttime with intent to commit a felony
Vandalism
Attempt to commit a crime
Over the past few months, Fall River has experienced several similar incidents of breaking and entering and car theft.
Cities near Fall River such as Dartmouth, Tiverton, and Westport have also dealt with similar crimes.