Fall River man arrested in Tiverton on weapons charges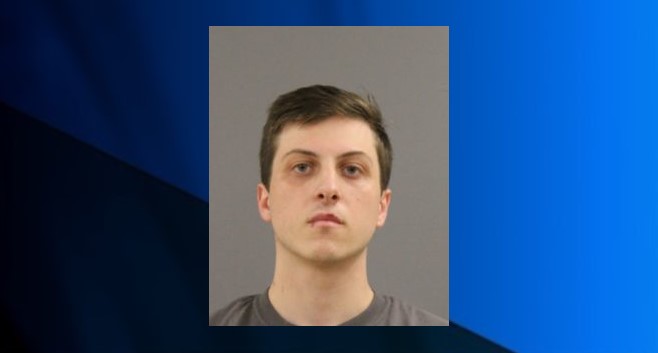 TIVERTON, R.I. (WLNE)- Tiverton police pulled over a motorist Friday night that resulted in an arrest on weapons and drug charges.
Eric Spencer, 23, of Fall River was pulled over on his motorcycle after driving erratically in the area of Main Road.
Police say Spencer was not licensed to drive the motorcycle, and was equipped with a baton, concealed knife, metal knuckles, a loaded revolver, and 8 rounds of ammunition. They also found him to be wearing a ballistic vest with cocaine in his pocket.
Spencer did not have a permit to carry a concealed firearm.
He was charged with carrying a concealed pistol without a license, possession of a controlled substance 10 grams or less, and possession of weapons other than firearms.
Spencer was arraigned and released on a $5,000 surety bail.