Fall River Mayor celebrates swearing in at Inaugural Gala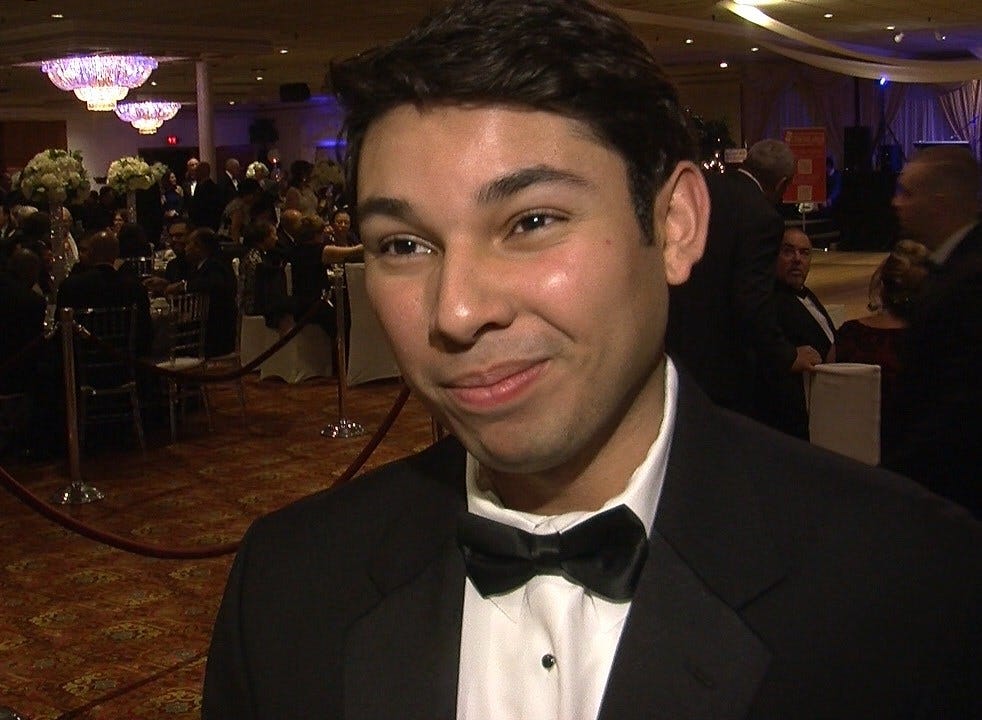 By Kirsten Glavin
kglavin@abc6.com
@kirstenglavin
FALL RIVER, MA –
Hundreds went out to celebrate Fall River's new Mayor, 24–year–old Jasiel Correia, in his official Inaugural Gala Monday night. Guests were wining and dining in their finest attire, celebrating Correia's first day as Mayor.
"We started dating two years ago, so it's certainly exciting to see him move into his new role," said Correia's girlfriend, Natalie Cleveland.
Correia made it a priority to greet every one of his guests with a warm smile and a photo op at the door.
"Everyone has the same positive energy. We're all very excited," said Miss Fall River, Samantha Hawkins.
Correia is the youngest mayor ever to take the reins of the city. It's a fact that drew a lot of skepticism from critics, during his campaign, and still follows him into his term. But the support Monday evening, was endless.
"We've struggled in Fall River to turn the corner on how we've done things in the past, and I think he provides a different view on how we can move Fall River forward," said Jason Burns, the Fall River Firefighter Union President. "So I think people that voted for him and people that didn't vote for him. People are really excited to see what we can do."
The Mayor acknowledged the young age – hype, but was confident that it will not stop him from turning around Fall River's negative public image.
"The negativity was more on the campaign. But we overcame that," said Correia. "Which is really special, because when you have people doubting you, doubting your ability because of your age, to me it didn't make sense and clearly to the voters.. it didn't make sense either."
Mayor Correia spent the evening celebrating his inauguration, and looking ahead toward the future. "It's a celebration of a new direction. At least for the next two years… and hopefully beyond," Correia said.
He added that the first thing he plans to attack is the budget. He will meet with all of the Department Heads first thing Tuesday morning.
© WLNE-TV 2016