Fall River Mayor not resigning, recall election expected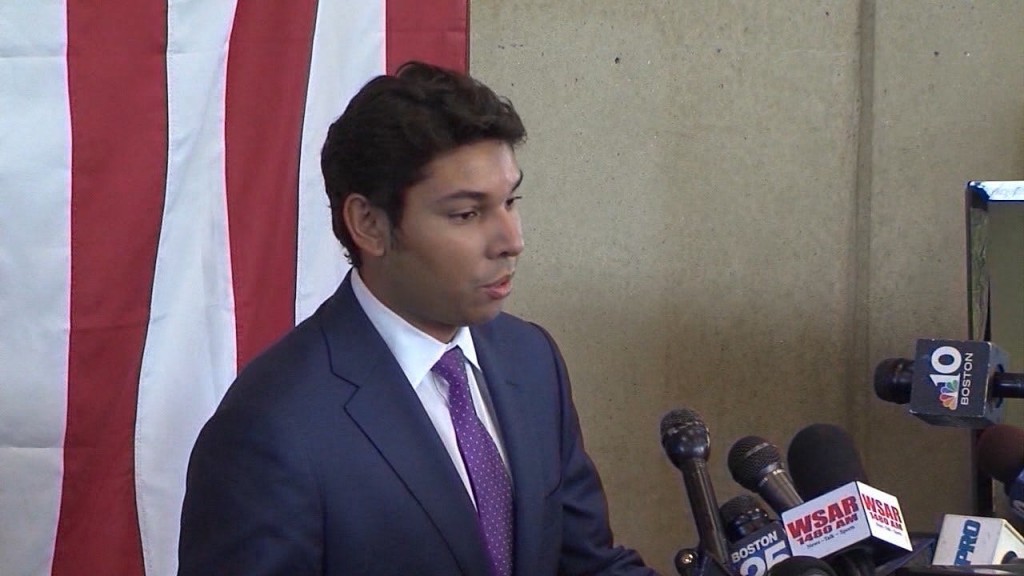 Fall River Mayor Jasiel Correia announced Wednesday that he will not be resigning from office amid federal charges, prompting a special recall election in the early part of 2019.
More than 4,500 certified voters signed a petition in support of a recall effort. Last week the city council voted unanimously to move forward with the process, giving Mayor Correia until Wednesday to resign or face this special election.
The mayor told Boston's WHDH that he will not be going down with out a fight.
"The people want to have a recall election and reaffirm that I should continue being mayor, despite anything that's going on, then they should have the right to voice their opinion," Correia said. "I don't see resigning as an option."
It all started in October when Correia was charged with mishandling investor's money on an app called SnoOwl.
"Is this stuff that's happening to me very unfortunate and difficult to deal with? Of course, it is," he said. "But at the same time, I've done a good job as mayor."
The mayor sent a letter to the city council saying that these charges he is facing does not affect his ability to serve as Fall River's top official.
"I don't see this as a decision I'm making by myself," he said. "I think this is a decision that needs to be shared with the public."
Council President Cliff Ponte and Councilor Stephen Long disagree. They said the city has been through enough and the mayor should have submitted his resignation.
"I've stood with the governor, other federal leaders that have asked for his resignation," Ponte said, who would have served as interim mayor if Correia resigned. "He simply wanted to continue to put this city in a very tough situation."
"It is definitely a cloud that's hanging over us," Long said. "And I think it's a detriment to the city."
But Correia has stood firm saying it should be left to voters to decide and now they will.
"If I was the governor, if I was a state official, if I was a federal official, I would say leave it up to the people of Fall River to decide who leads them."
The city council will meet next Wednesday to decide on a date for the recall election.
That date could come on March 12 or March 19.