Fall River Mayor Scouts for Homeless Out in the Cold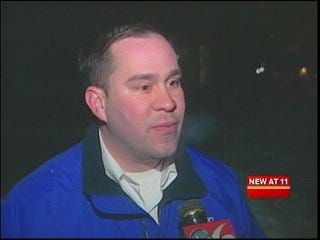 Some of the coldest weather in years is sweeping through southern New England and the area homeless population is at particularly high risk.
Fall River Mayor Will Flanagan and several representatives from homeless shelters in the city headed out Monday night to see if there were any homeless trying to tough out the weather outside.
They scouted the usual spots where homeless people can be found but thankfully it seems that there wasn't anybody out in the cold tonight.
ABC6 Reporter Erica Ricci has the details from Fall River.