Fall River, New Bedford org among recipients of tree planting grants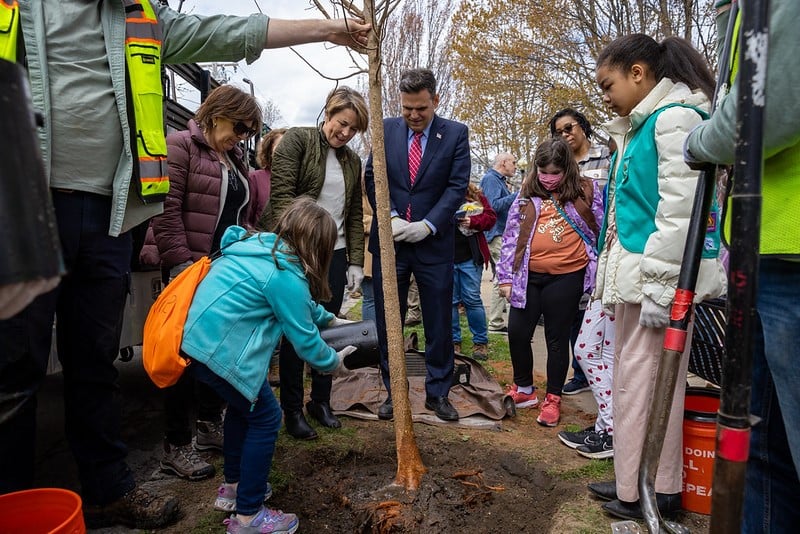 FALL RIVER, Mass. (WLNE) — The City of Fall River and Groundwork Southcoast of New Bedford have been named as two of over 20 recipients of grants awarded by the Healey-Driscoll administration's Greening the Gateway Cities Implementation Grant Program.
The nearly $1.3 million in grants are to be used to help communities build resilience and mitigate the harms of the climate crisis by supporting tree plantings around the state.
Fall River will receive $99,650 to plant 190 trees in three parks.
Meanwhile, Groundwork Southcoast, a sustainability nonprofit, will receive $15,000 to conduct messaging in the New Bedford tree planting zone.
"Our administration is proud to announce we're investing in our future by creating more tree canopy in Gateway Cities across Massachusetts to ensure we are providing healthy and livable communities for generations to come," Gov. Maura Healey said.
The program's tree planting efforts help decrease energy use, reduce flooding from stormwater runoff, and improve the quality of life in these cities, she added.
Other grant recipients include the cities of Everett, Quincy, and Salem.