Fall River pays tribute to fallen local hero on Memorial Day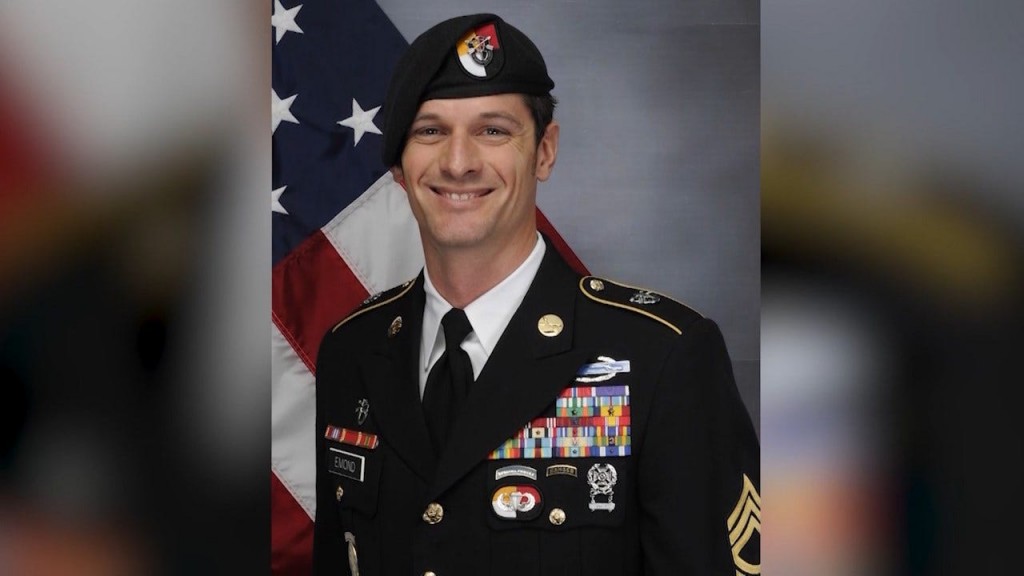 FALL RIVER, Mass. (WLNE) – Fall River conducted a memorial ceremony Monday morning honoring fallen veterans.
The ceremony included a dedication to Spc. Eric Emond who was killed in action on Nov. 27, 2018.
The ceremony was held at Snake Hill in North Park.
Emond attended Durfee High School in the 1990s.
His name was added to a monument that previously listed three servicemen who had been killed since the attacks during 9/11.
Their names are are Sgt. Robert Barrett, Spc. Scott Andrews, and Pvt. Michael Bouthot.
Emond was killed in Afghanistan while serving in Operation Enduring Freedom.
© WLNE-TV 2019