Fall River Police Investigating Two Robberies At Same Location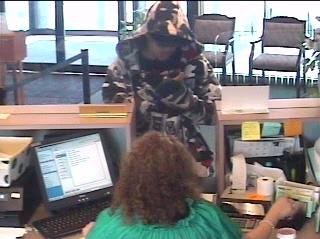 Fall River Police are investigating two robberies at the same St. Anne's Credit Union in a week.
The first robbery occurred Friday at the location at 2031 South Main Street around 3:30pm. The suspect fled with an unknown amount of money, and no one was injured in the robbery.That suspect is described as a white male in his 20s, standing 5'7″ tall.
Monday morning, shortly before 10am, a man walked into the same location, and demanded cash from a teller. He also fled right after the robbery.
In both robberies, the suspect was wearing a hooded sweatshirt.
Anyone with information is asked to call the Major Crimes Unit of the Fall River Police at 508-324-2796.
Callers wishing to remain anonymous may call the police TIPS line, at 508-672-TIPS (8477).