Fall River Police search for armed robbery suspect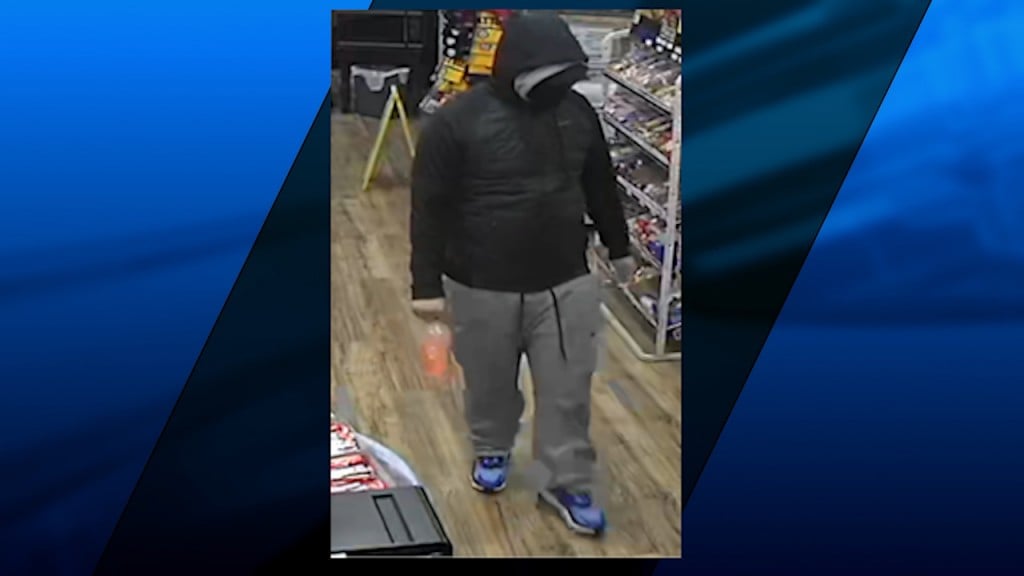 FALL RIVER, Mass. (WLNE) – Police in Fall River have asked the public for their help in identifying an armed robbery suspect.
Police said at 6:30 p.m. on Tuesday, an officer responded to Ruby's Convenience Store on Bay Street for a report of an armed robbery.
At the time of the robbery, the suspect was wearing a black Nike jacket with gray sweatpants, a gray hoodie, a black mask and blue/white running sneakers.
According to police, the suspect demanded money and displayed a note that said "I have a bomb now."
In a Facebook post, police described the suspect as a white man with a "husky build", approximately 5'6 in height.
Authorities said the suspect was later chased away by the store clerk, who saw him walk north on Bay Street.
Fall River police said a similar situation happened a few days prior in Somerset, Massachusetts.
Police in Somerset investigated a similar armed robbery, where a suspect produced a similar note.
Anyone with information regarding this incident is asked to contact Det. Larry Ferreira at (508)-676-8511 ext. 257.