Fall River police seize illegal firearm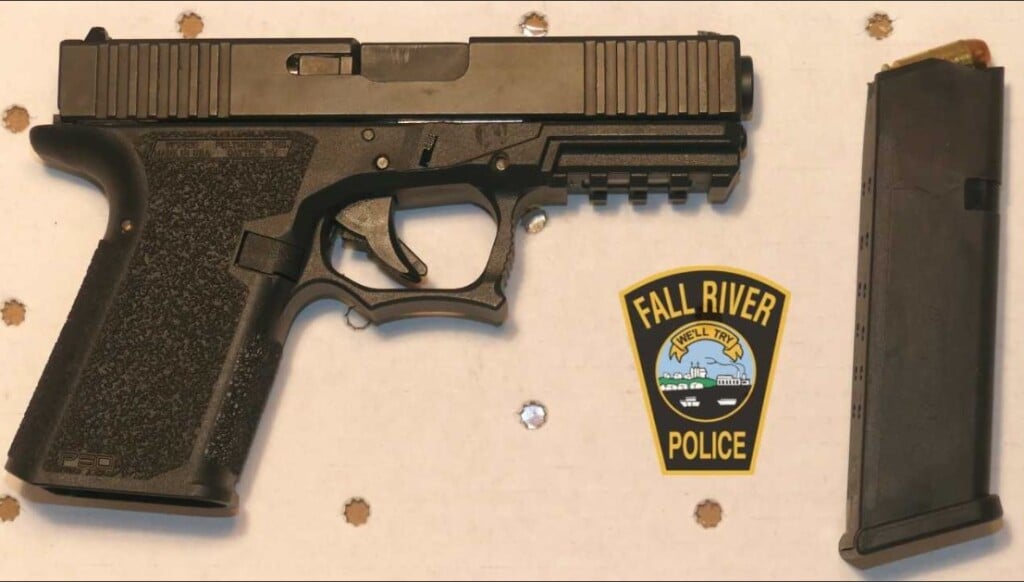 FALL RIVER, Mass. (WLNE) — Fall River police spokesman Sgt. Moses Pereira said Friday that the department's Vice, Intelligence, and Gang Unit made an arrest related to an illegal firearm.
Pereira said the unit was patrolling the Corky Row neighborhood when they saw Jovani Christopher, a man familiar to the officers, exit a black sedan they were following.
Christopher fled from the police cruiser and was pursued until he was found hiding behind a vehicle on South Main Street.
Pereira said police found a small baggie containing a white powdery substance suspected to be fentanyl and a loaded black polymer 80 firearm with a high-capacity magazine in the area Christopher was apprehended.
Christopher was charged with carrying a firearm without a license, and possession of a class-A drug, among several other firearms charges.