Fall River police seize nearly $80,000 during drug bust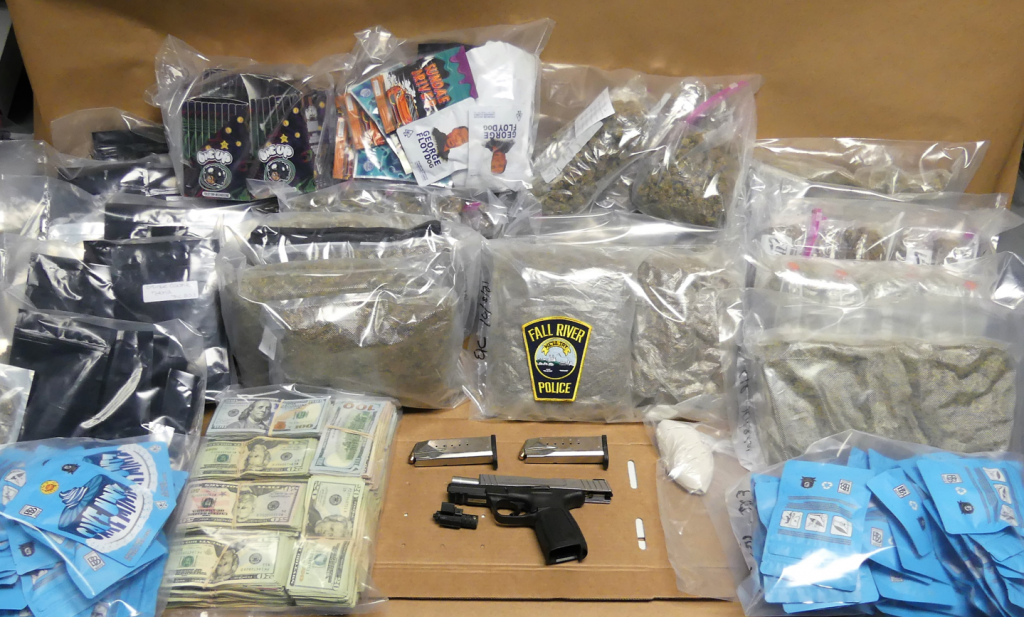 FALL RIVER, Mass. (WLNE)- The Fall River Police Department seized nearly $80,000 during a drug bust on Friday.
Investigators obtained and executed a search warrant for the apartment of 52-year-old William Lagrant.
Officials found 1,357 grams of marijuana, 37 chocolate bars that contained psychedelic mushrooms, 151 grams of fentanyl, a pair of suspected oxycodone pills, and $2,203.25 during the search of the apartment.
A storage container, also belonging to Lagrant, was searched as well.
During the search of the container, investigators found 8,319 grams of marijuana, a Smith and Wesson .40 caliber handgun, ammunition, two loaded 14 round magazines, and $77,572.
Police later learned that the handgun had been reported stolen in Pennsylvania.
Lagrant was charged with the following offenses:
Possession to Distribute a Class D Drug
Possession of a Class B Drug
Trafficking in 100 Grams or more of Heroin/Morphine/Opium
Failure to Register as a Sex Offender
Possession to Distribute a Class C Drug]
Possession of a Large Capacity Firearm
Possession of Ammunition Without an FID Card
Possession of a Large Capacity Feeding Device
Possession to Distribute a Class D Drug
Receiving Stolen Property Under $1200
Firearm Violation with 3 Prior Violent or Drug Crimes