Fall River restaurant fire likely caused by hot ashes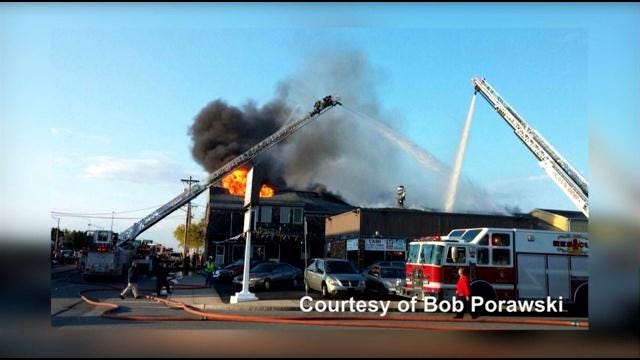 By Alana Cerrone
New details have emerged on the likely cause of a Fall River restaurant fire.
Fire broke out just before 6:30 Saturday evening at Mesa 21 on Lindsey Street. Investigators say the fire was accidental, and was likely caused when workers put a pan of hot ashes on top of plastic pallet outside.
The ashes eventually ignited, spreading to the dumpster and up the outside wall into the attic.
The building collapsed in just 15 minutes. Fortunately, everyone made it out safely.
The first floor may be salvageable, and the owners are eager to restore it.
© WLNE-TV 2014