Fall River teen passes away after cancer battle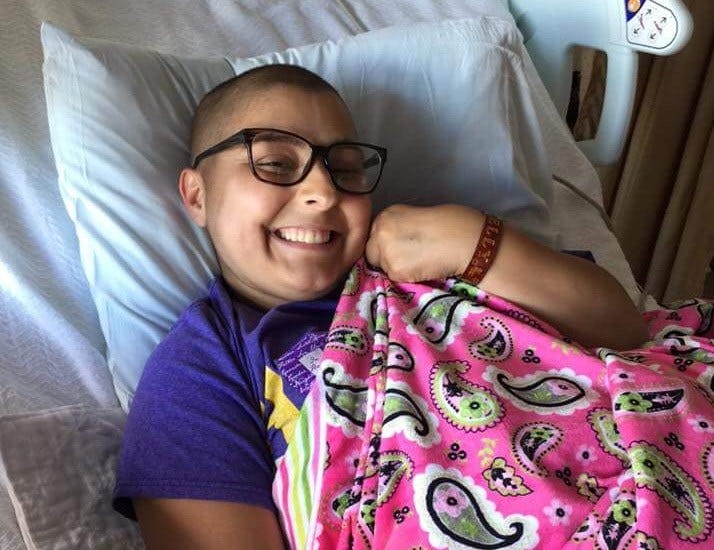 By: Rebecca Turco
Email: rturco@abc6.com
FALL RIVER – The Durfee High School senior who inspired an entire community during her battle with cancer passed away Saturday.
Jenelle "Nelly" (Camara) Eaton, 17, was battling a rare form of cancer: Ewing's-Like Sarcoma. The high school cheerleader was known across the city – and the region – for her generosity and positive attitude.
"Right up to the very end, she smiled," said Laura Eaton, Nelly's mother. She describes her daughter as a warrior for everything she went through.
Nelly inspired her cheer squad, classmates and even strangers. Laura is overwhelmed by the outpouring of support her family has received during their ordeal. "I wish I could hug and cry and hold and speak to every single person that ever gave me the positive energy that I needed to get through Nelly's journey," she said.
The people of Fall River have been rallying for Nelly for quite some time now and support has spread even further. Her story has reached thousands around the world through social media. Someone even wrote a song for her.
Now, Laura is pressing for a cure. She is dumbfounded there still isn't one by now. "Something needs to be done about it," she told ABC6 News. "We need to find a cure."
Laura wants to continue her daughter's message for hope. She is also encouraging people to consider alternative treatments to cancer, saying these therapies helped her daughter in the end. "I want to make that difference," she said. "I'm going to do it in every single ounce in me."
Visitation hours are Tuesday from noon to 3 p.m. and 5 to 9 p.m. Funeral services begin Wednesday at 9 a.m. at the Auclair Funeral Home, 690 South Main St., Fall River, with a funeral service at Grace Gospel Church, 3049 County St., Somerset at 11 a.m.
Donations to help with funeral arrangements and to help other families seeking alternative medical treatments may be made to the Pray for Nelly Fund, St. Anne's Credit Union, 286 Oliver St., Fall River, MA 02724 or online.
© WLNE-TV 2015