Fall River Police investigating triple stabbing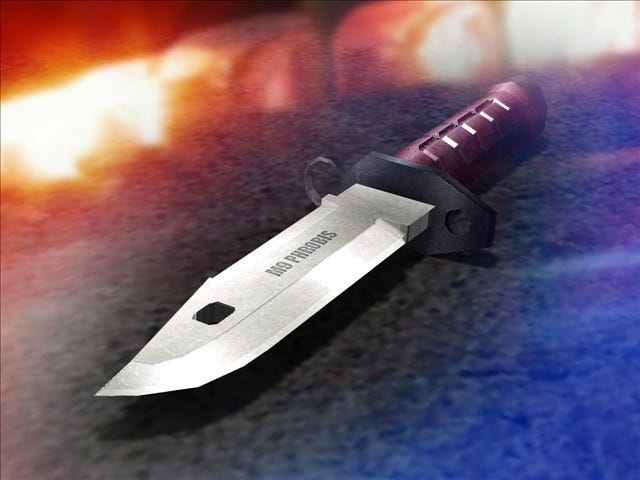 FALL RIVER, MA (WLNE) – Fall River Police are investigating triple stabbing that happened late Wednesday night.
Fall River Police responded to 333 Mariano Bishop Boulevard around 11:40 p.m. Wednesday for reports of three stabbing victims.
Officers on scene located a large crowd of people as well as three male victims aged 49, 19, and 14.
Witnesses told Police that there had been an altercation at the address earlier in the evening. One of the males involved in the altercation, identified as Nathan Six, 20, reportedly claimed he was going to return to the address with a friend and stab everyone present.
According to Witnesses Six returned to the location around 10 minutes later with another male accomplice, later identified as Devin Taylor, 29, who exited the vehicle and began to fight a bystander.
Police said as the fight continued, Taylor returned to Six's vehicle and retrieved a knife before returning to the fracas and stabbing three victims.
Taylor then fled the scene on foot, before Six stopped in his vehicle to pick him up. They then left the area together.
Police said two victims were transported to Rhode Island area hospitals where they were treated for non-life-threatening injuries. The third victim was treated on scene.
Nathan Six was taken into custody after turning himself in to Fall River Police early Thursday morning. Six was booked on three charges of Assault and Battery with a Dangerous Weapon and an additional count of Assault and Battery.
Devin Taylor is wanted by Fall River Police on three counts of Assault and Battery with a Dangerous Weapon.
The incident is under investigation. Anyone with information about the incident or the whereabouts of Taylor is asked to contact Fall River Police.
© WLNE-TV / ABC6 2018