Fall River war memorial vandalized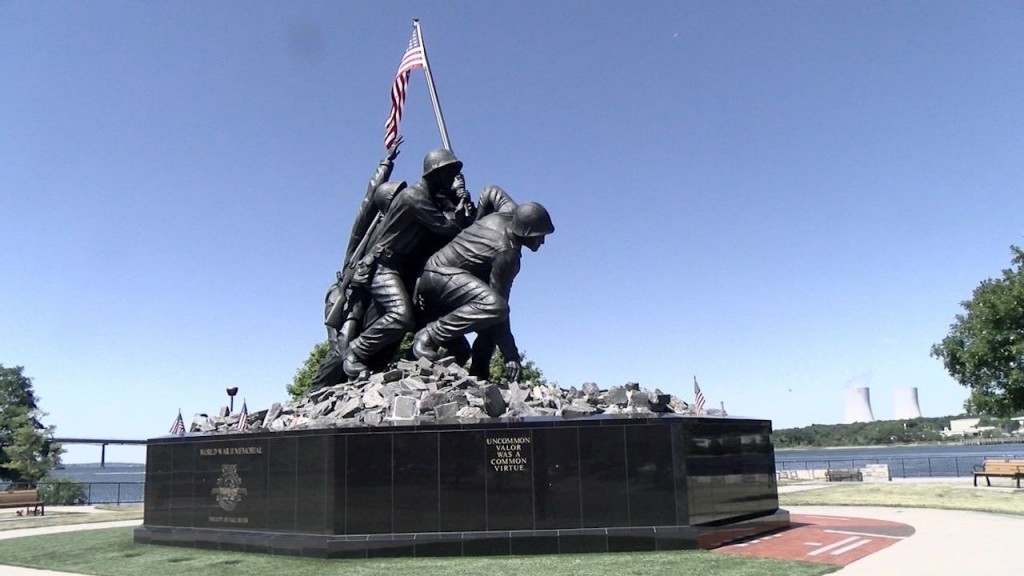 By Ana Bottary
abottary@abc6.com
@anabottary

A grim discovery at the Iwo Jima memorial in Fall River. Among some bricks purchased by donors that line the platform, a small plexiglass box containing significant items was broken into.

"The Purple Heart medal was gone and a vial of sand was gone which was donated to us," says Bruce Aldrich, Commandant of the Marine Corps League of Somerset.

The sand from the beach at Iwo Jima. Aldrich, who helps maintain the monument not only discovered the missing items but damage to light fixtures as well.
"It's disgusting, it really is. That they would come down here to do this to these people who had a Purple Heart and just take it, have no idea what the person went through to receive that Purple Heart," says Aldrich.
Vietnam Veteran Bruce Edwards was saddened to hear of the vandalism when visiting the memorial Monday morning.

"I think it's a shame that people gave their lives and everything else for this country, and they got people that don't care about it coming and take things they shouldn't be taking," says Edwards.

Aldrich says this is not the first time they have dealt with vandals here at the memorial.

"Two years ago they stole that flag and that is a special flag that is 48 stars it's a lot more expensive than a 50 star flag. And they broke all the lights up at the top."
Aldrich says he will not let this discourage him, despite it happening for a second time.
"We are not going to let them defeat us. We will come back, if they do it again, we will fix it again. We are not going to let them get to us," he says.

Aldrich says someone has donated a Purple Heart medal as well as sand from the beach at Iwo Jima to replace the ones that were stolen. He says there will be thicker glass placed over it to prevent this from happening a third time.

©WLNE-TV / ABC6 2016