Fall River woman facing Larceny charge after allegedly shoplifting at Rite Aid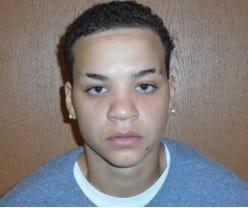 By Stephanie Vargas
A Fall River woman is facing charges after being arrested for allegedly shoplifting from a Rite Aid in Dartmouth Saturday afternoon.
Chante Graham, 25, of Fall River is being charged with Larceny after being arrested for allegedly shoplifting at a Rite Aid on Dartmouth Street before 1:40 p.m. on June 27th.
Graham is being charged with:
· Larceny Over $250
· Failure to Stop for the Police
· Assault with a Dangerous Weapon, Motor Vehicle
· Operating to Endanger
· Resisting Arrest
Police say Detective Dacosta was driving into the store's parking lot when he saw the store manager trying to confront two females who were shoplifting.
The females got into a 2004 Mitsubishi and got away from the Detective before jumping a curb and crashing into the loading dock of the United States Post Office.
The females fled on foot after exiting the vehicle but Detective Dacosta was able to detain Graham. No one was injured.
The second female got away and remains unidentified.
© WLNE-TV 2015