Families affected by Exeter cemetery mix-up devastated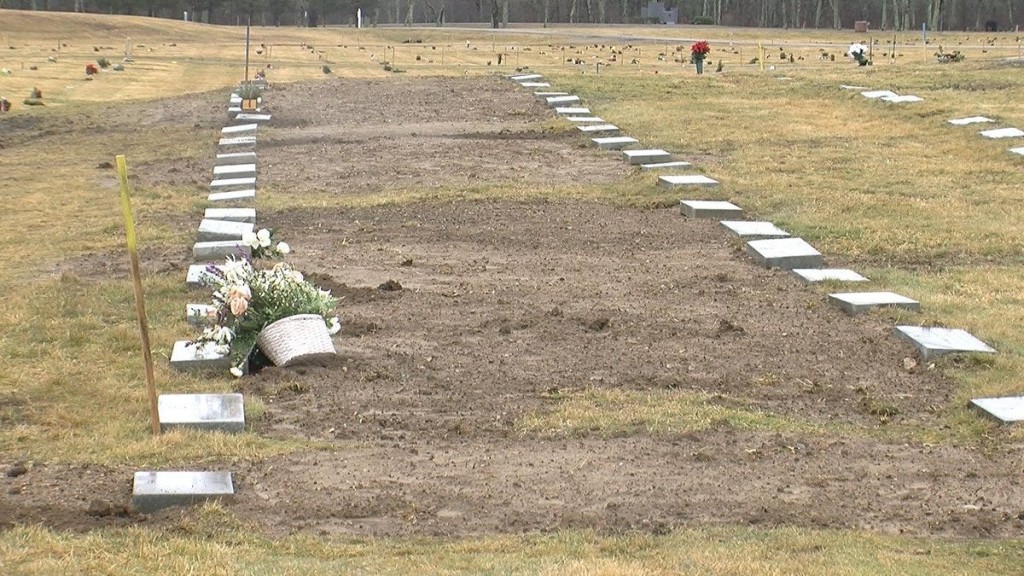 By Bianca Buono
bbuono@abc6.com
@BBuonoABC6
Two days after Rhode Island's Office of Veterans Affairs revealed that 21 graves at the Rhode Island Veterans Cemetery were misaligned, family members are up in arms. One man in particular, whose parent's grave was incorrectly marked, is devastated he wasn't there when their bodies were exhumed.
Sergeant First Class Russell Whaley of South Kingstown passed away in November of 2010 after serving in the Army during the Korean War. He was buried at the Veteran's Memorial Cemetery in Exeter and three years later, his wife Eleanor passed away and was buried with him, so his family thought.
"They lived a very happy life together. They were married 60 years," said their son Scott Whaley.
Their son, Scott Whaley, has visited their grave too many times to count so it came as a complete shock when he was told his parents' headstone was actually above a complete stranger.
"It's just heartbreaking. You know, you come here to bring flowers and pray and talk to them. It's very disheartening to hear it's not them," said Whaley.
In all, 21 plots were misaligned and seven family members who were supposed to be buried together were not. It stems from a mistake made by grounds crews back in 2010, but the Office of Veterans Affairs only realized the problem last week.
"How wrong is that? How morally wrong is that?" Whaley said.
The problem was fixed over the weekend, but the affected families weren't notified until Monday. Whaley is devastated he wasn't there when his parents' bodies were exhumed and moved.
"It just seems unreal that they wouldn't notify us," said Whaley.
ABC6 reached out to Kasim Yarn, the Director of Rhode Island Veterans Affairs, and asked why families weren't given the opportunity to be at the cemetery when that happened. He said he felt he had to resolve the problem immediately. That excuse is not sitting well with Whaley.
"They disrespected us when they did not invite us to verify that this has been done properly," Whaley said.
A spokesman from veterans affairs tells ABC6 any family member who has similar concerns is welcome to sit down with the director to discuss in detail how this mix-up happened and how it was fixed.
© WLNE-TV 2017