Families in Cranston apartment collapse can stay in hotel through Friday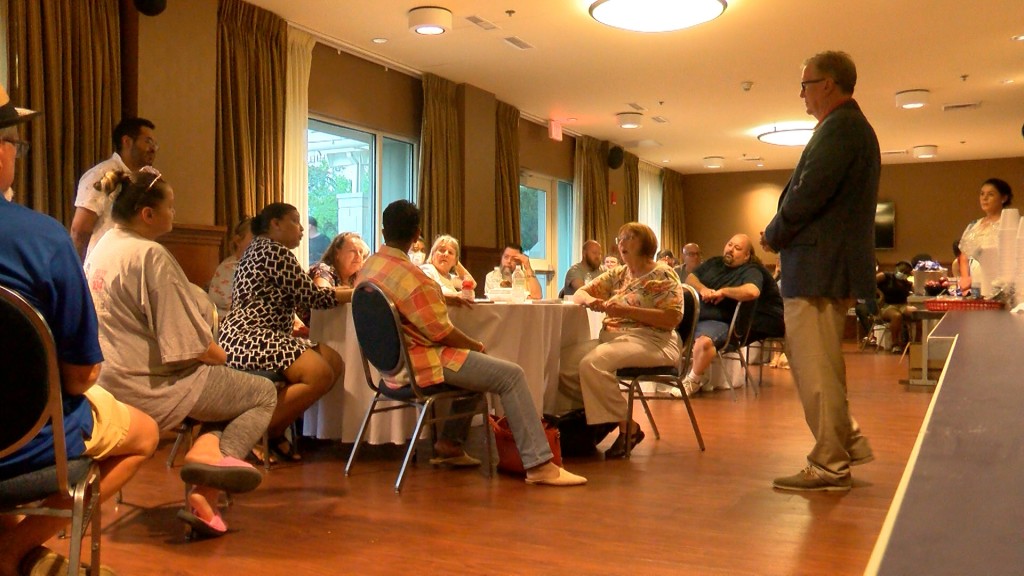 CRANSTON, R.I. (WLNE) – The 39 families displaced by a partial apartment collapse earlier this week have housing until the weekend, Cranston's mayor said Wednesday.
The families have been put up in a Providence hotel, paid for by Comprehensive Community Action Plan (C-CAP). But at a meeting Wednesday evening at the hotel, Mayor Kenneth Hopkins told the residents after Friday, figuring out their housing situation is up to them.
Mayor Hopkins said first floor residents may be able to move back in Thursday. It will take longer for second-floor residents to move back in because of the repairs that need to be done.
Those residents may need to wait months if they want to move back into their apartments.
"I've reached out to the governor's office. We're working on placement," Hopkins said. "We're living it right now, and working with these people as best we can."
Residents have the option to break their lease and get their initial damage deposit back.