Families say farewell to soldiers going to Afghanistan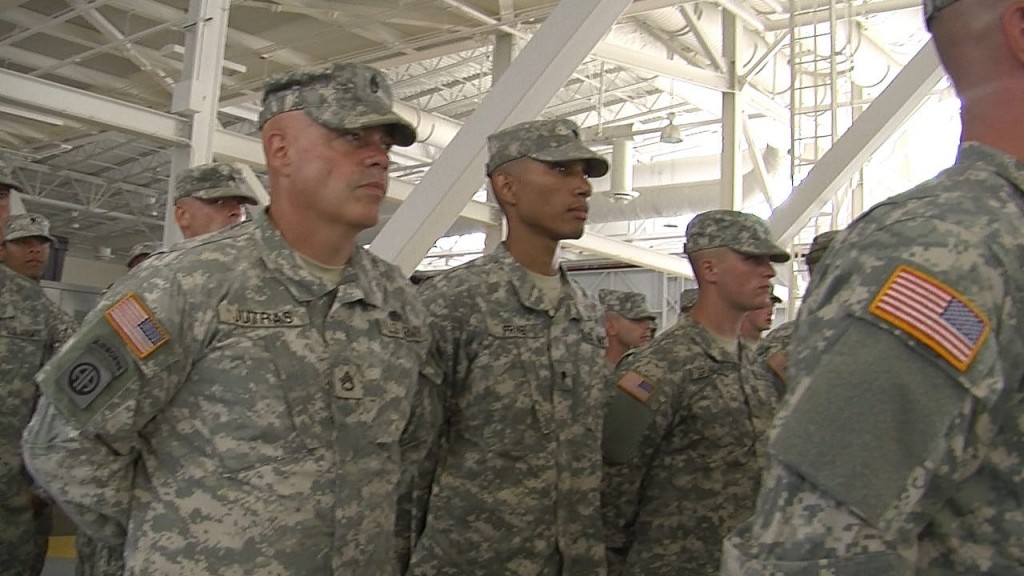 Andrea Medeiros
There were a lot of hugs and kisses, Sunday,as one of the last Rhode Island National Guard groups got ready to head to Afghanistan.
The soldier send-off celebrated 150 of our very own, and their families said no matter how many times they've deployed it doesn't get any easier.
It's always emotional saying goodbye to a loved one, especially when they're going somewhere like Afghanistan. A lot of the families have dealt with the hardship before, and for others it's the first time their husbands, wives and children are being deployed.
Candace Asselin and her three children said goodbye to their dad at Sunday's ceremony at the Quonset Air National Guard Base. He's heading out for his second deployment, this time to Afghanistan.
"It's really tearful," said Candace, "It doesn't matter how much you prepare, gone is gone, so you're going to cry for awhile."
Candace is trying to stay strong for her kids, but when her husband leaves their Coventry home, Friday, she knows she'll cry.
"We're very proud of him," she said, "Even though it hurts for us to go through the time that we do, we know that every day that he's there it's a difference for somebody else."
She always reminds her kids their dad is a hero, and when he's gone fighting with 150 other soldiers for Operation Enduring Freedom they should remember the good times.
"I'm going to think about when we were in Disney and when we were doing all the roller coasters and dad was screaming all the way down," said daughter Holly.
Dad, Dale, is going to miss these guys too. But like all soldiers, he knows his four years spent in the military is about protecting them and the rest of the country.
"It's happy and sad at the same time," said Dale Asselin, "Just knowing that I'm helping others in a time of need."
The troops leave Friday for Mississippi, where they'll train. Then they'll head to Afghanistan.