Family adopts kitten pulled from car engine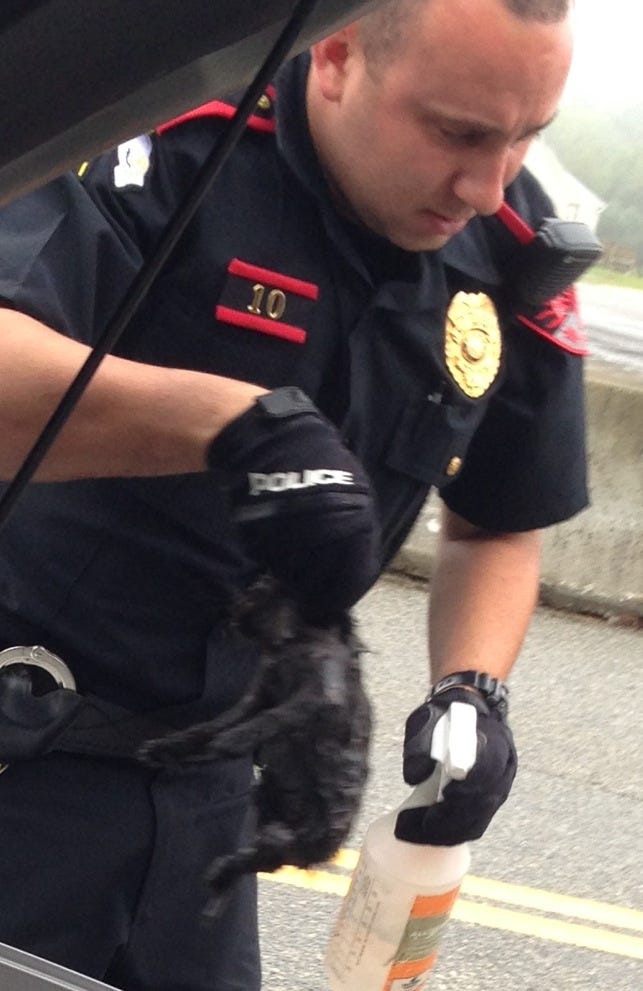 By Dana Griffin
WEST GREENWICH, RI- It took two West Greenwich police officers over an hour to pull a stubborn kitten out from around a woman's car engine Monday.
Coincidently, the driver of that car was looking to adopt a cat, and now she has one.
Joe Harrington shot cell phone video as officers tried everything to get that tiny gray kitten out of his daughter's car.
"It took us over an hour to get this cat out," said Harrington.
His 20–year–old daughter, Kirsten spotted the lonesome kitten at a nearby truck stop. She tried to pick it up and it went up, into her car.
"I reached in and grabbed her and eventually got her out," said Officer Michael Meehan.
For officer Meehan, this was a first.
Meehan said, "I'm just glad that we could help them out and the kitten was safe. Usually, when you get a call like that it doesn't always turn out as good of an out come as that."
The family has decided to keep the kitten. They named her Rhody.
"She's still not happy about everything right now. She's still a little feisty so, still adjusting to everything," said Harrington.
They believe the kitten is only a few weeks old and she can't meow, but she growls.
Harrington's daughter moved into URI today so she was unavailable to speak with us.
Rhody will be checked out by a veterinarian Tuesday.
© 2013 WLNE-TV