Family donates home to front line worker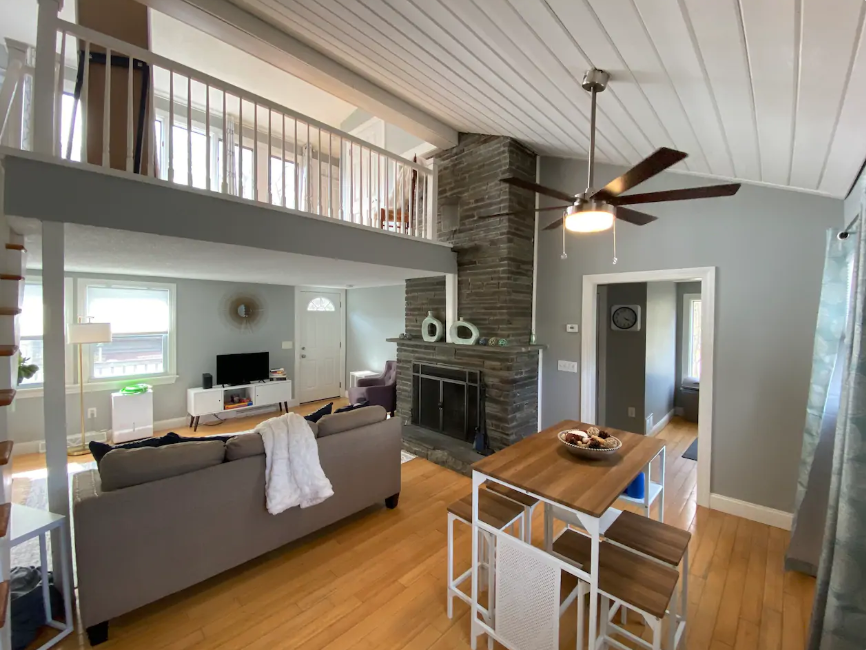 SOUTH KINGSTOWN, R.I. (WLNE) — Kayla and Paul Zarrella of East Greenwich have a home in South Kingstown they normally offer to renters. But COVID-19 gave them a new idea.
"Why don't we offer it up to a healthcare worker who needs to quarantine?" said Kayla Zarrella. "We keep hearing about all these doctors, nurses who have to sleep in their garage, we heard about people in tents."
A nurse saw their Facebook post, and connected them with Dr. Hammad Kazmi of Lifespan's COVID team. He was sharing a one-bathroom apartment with his parents who have underlying conditions.
The Zarellas donated their home to him for free.
"The first initial phone conversation, I hung up the phone crying, because he just sounded so grateful," said Kayla Zarrella. "And it just feels good to do something small for someone who's doing so much right now. I can't imagine what his days are like. Couple that with the fear of bringing this virus home to his parents. Offering our home is nothing compared to what he's doing."
But Dr. Kazmi says it's no small gesture.
"Unbelievable," he said. "I have no words. I think they've been godsent. I've been going to work, and it's such a difference when you don't have that fear in the back of your mind."
The doctor says caring for others is what will help us survive this pandemic.
"It's so heartwarming to see that we are surrounded by amazing people who are doing whatever they can. It's definitely a ray of sunshine, a ray of hope that we're definitely going to get through this if we continue to take care of each other."
Dr. Kazmi is able to stay at least another month if necessary.
The Zarellas say there are still other front line workers in need, and they're encouraging anyone else able to provide accommodations to step up now.
©WLNE-TV/ABC 6 2020