EXCLUSIVE: Wife of Chepachet Fire Chief provides update on husband's injuries following motorcycle crash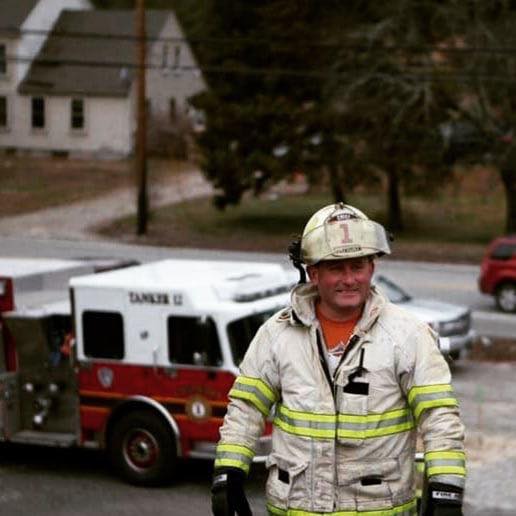 By: Amanda Pitts & Ellie Romano
Email: alpitts@abc6.com, eromano@abc6.com
Twitter: @APittsABC6, @Ellie_Romano
CHEPACHET, R.I. (WLNE) – A devastating motorcycle crash last weekend has left the Chepachet Fire Chief with a traumatic brain injury.
50-year-old Robert Dauphinais was critically injured on July 7 when his motorcycle crashed at Wampum Corner in Wrentham.
"We actually just took the turn wrong, and it's a turn that we took hundreds of times," said Ericka Dauphinais.
Dauphinais' wife, Ericka, spoke exclusively with ABC6 to give an update on her husband's condition.
She said he's recovering from a collapsed lung, bruised heart, liver laceration, and much more.
"He has a lot of other injuries that we're not focusing on right now because the focus is his brain," said Ericka.
She was riding on the back of his motorcycle but only suffered minor injuries.
"I rolled off the side, and he went over the handlebars."
Dauphinais is being treated at Boston Medical Center. He has three teams of doctors working on him.
Right now, he is in a medically induced coma. The doctors won't know the extent of his brain injury until he regains consciousness.
Dauphinais has worked for the fire department since he was just 15 years old and quickly climbed the ranks to become chief.
The entire Chepachet community has stepped up to support the Dauphinais', from the police and fire department raising money, to neighbors doing the family's errands.
"The support that we're getting from everybody, from picking up our garbage at home, to watching our grandkids, it's been extraordinary. I can't even, can't even express it in words."
"We do a lot of charitable things, and I always say, the things you do will come back to you, and I never really expected that that would have to come into fruition for us. He's the strongest man I've ever met. If anybody's gonna make it through this, he is."
Ericka said her husband could be in the hospital for several more weeks, up to months, and then will need to go to rehab.
The Chepachet Police Department has set up a GoFundMe to help with the family's medical expenses. As of Friday afternoon, it's raised over $13,000.
© WLNE-TV 2019