Family members speak out prior to Michelle Carter sentencing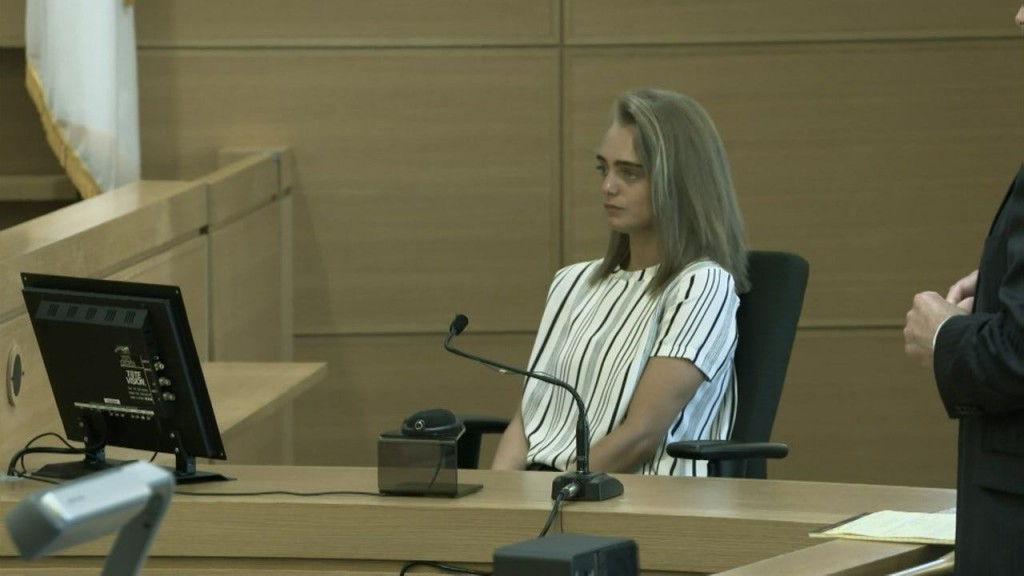 By: News Staff
Email: news@abc6.com
Twitter: @ABC6
TAUNTON, M.A. (WLNE) — The day before Michelle Carter's sentencing in the texting suicide case ABC6 News heard from Conrad Roy's family.
Roy's aunt is asking for the maximum sentence: 20 years behind bars. Meanwhile, Carter's father is begging the judge for probation.
Nearly a month after Judge Lawrence Moniz delivered his verdict in the Michelle Carter case, the 20-year-old will learn her fate in Taunton District Court Thursday afternoon.
Several impact statements will be read inside the courtroom including one by Conrad Roy's aunt, Kim Bozzi.
Bozzi sent ABC6 News the letter she plans on reading. In it she says: "I believe she should be kept far away from society. Take away the spotlight that she so desperately craves."
Carter faces up to 20 years in prison for encouraging her boyfriend Conrad Roy to kill himself in 2014.
Bozzi goes on to say: "20 years may seem extreme but it is still 20 more than Conrad will ever have. She preyed on his vulnerabilities, he trusted her, which in turn cost him his life."
Michelle Carter's father David Carter also plans on reading a statement to the judge.
In a letter sent to the Boston Herald, Carter is asking for probation and continued counseling for his daughter.
He says: "I pray to god you will take into consideration that Michelle was a troubled vulnerable teenager in an extremely difficult situation and made a tragic mistake."
Michelle Carter will be sentenced Thursday afternoon at 2:30 p.m.
ABC6 News will be streaming the sentencing live on www.abc6.com
©WLNE-TV / ABC6 2017