Family mourns tree worker killed in accident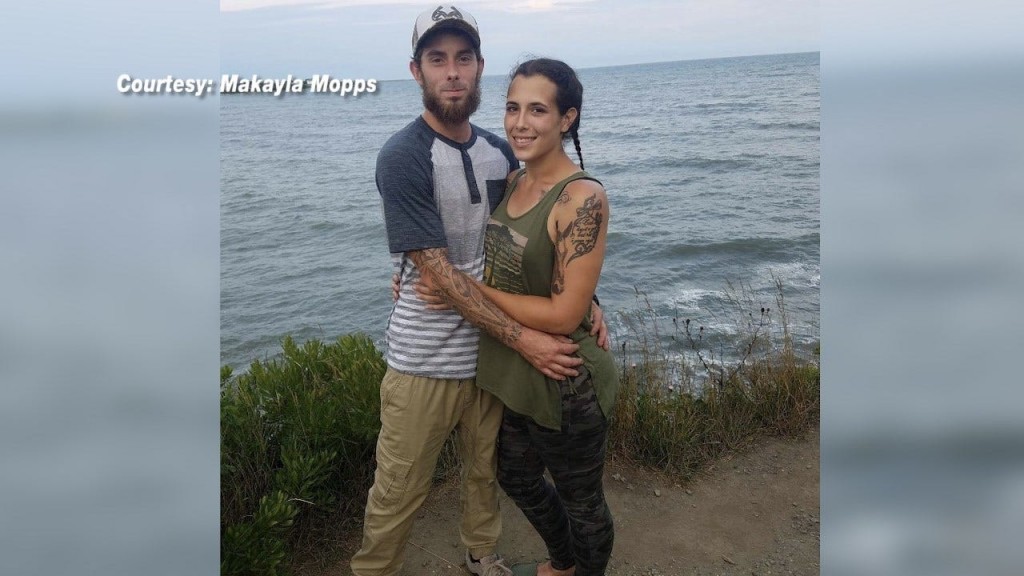 By Brittany Comak
Email: BComak@abc6.com
Twitter: @BComakABC6
COVENTRY, R.I. (WLNE) – The family of 25-year-old Richard Mopps is mourning his loss after a freak accident in Richmond Tuesday afternoon in which he was pinned by a tree.
"He was such a great person," said wife Makayla Mopps.
Mopps, a Pawtucket native and new father, was operating a skid steer loader with Warwick Tree Service to move a large log in a Richmond yard. According to police, the log pitched forward, pinning Mopps against the machine.
His wife, who he lived with in Coventry, says she woke up from a nap with several messages that she needed to get to the hospital immediately.

"On the way there I just kept hearing how bad it was," says Mopps. "I kind of knew in the pit of my stomach it wasn't going to be good. But I didn't think it was going to be that bad."
It took rescue workers almost ten minutes to free Mopps, at which point they performed CPR.
He died on the way to the hospital.
Now his family is left to figure out life without him, and how to tell his newborn son about who he was.
"This little boy was his dream," said his sister Amanda Desanto. "And he was so excited to be a husband and father."

Mopps had only been married the last six months, and a father to his baby Mason just six weeks.
"As soon as he found out I was pregnant, he picked me up and spun me around he was so happy, said his wife. "He was really my dream guy."
Together, his family says they'll teach Mason about his father's love for fishing, hard work, and how much he loved him.
"He didn't even get to spend much time with him. He got ripped away from his son," said his wife Makayla. "That's what kills me the most. Of course I miss him but now his son doesn't even know who he is."
There was no answer at Warwick Tree Service.
©WLNE-TV/ABC6 2019