Family of Bestway shooting victim speaks out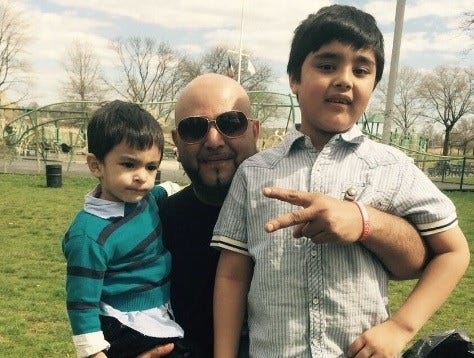 By Kirsten Glavin
kglavin@abc6.com
@kirstenglavin
CRANSTON, RI – At least 40 family members went in and out of the ICU at Rhode Island hospital, Tuesday, praying for a miracle.
"The whole family is traumatized, we did not know what to do," said Wajdan Haider, a brother-in-law to the shooting victim admitted to the hospital.
The victim, whose name ABC6 News is not releasing due to family concern of retaliation, was shot 6 times Monday night during an attempted robbery, at Bestway convenience store in Cranston.
"All of the relatives and even close friends, everyone was shocked," said Haider.
The shooter was last seen wearing all black with a skeleton mask, and is still on the run. The family is still anxiously hoping he'll get caught.
"He shouldn't be the one lying down on that bed, and whoever did it, he should be behind bars as soon as possible," added Haider.
Since the shooting the victim has gone through two emergency surgeries. ABC6 is told he's doing better, but is in severe pain. The 33-year-old has a wife, and two young boys, ages 2 and 7. The family recently moved to Rhode Island from New York. He started working at the store a week prior to the shooting.
"He's a hard working guy, working for his family. He came from New York just to make money. And what, someone tries to scam to make a few dollars and shot him? Why?" said Amir Rasheed, another brother-in-law to the victim.
The family has created a GoFundMe account to help with medical expenses.
To donate, visit their GoFundMe page.
© WLNE-TV 2016