Family of geese run over in Taunton, police search for answers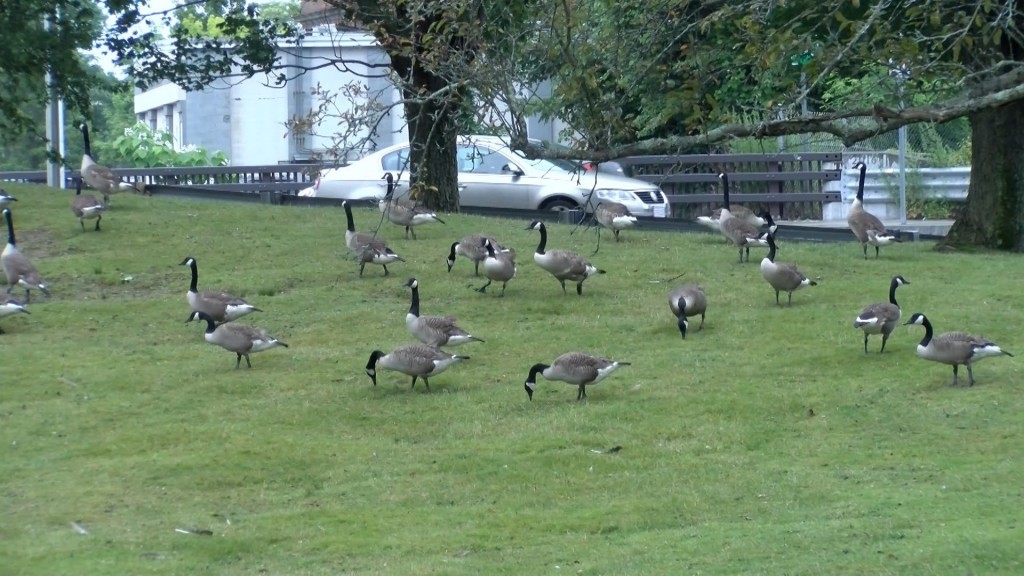 TAUNTON, Mass. (WLNE) – Residents in Taunton are devastated after a family of geese was run over, killing several young geese.
Police are now investigating whether the driver ran over the geese deliberately.
Officials say the incident happened on Saturday around 7:30 p.m. on Washington Street in the area of Hodges Avenue
They're now searching for someone who was driving a white pickup truck.
"It's an awful thing when somebody does something like that, it's terrible," said Jim Chiusa. The incident happened in front of his business, Leahy's Liquor Store.
His store has security cameras that were rolling at the time of the hit. He turned his footage into police, hoping it could help lead to an arrest.
"Whether someone did this by accident, or not, they should come forward," said Taunton resident Susan Sullivan.
Sullivan and her two granddaughters were distraught when they heard about the incident.
She said the geese are usually treated like members of the community.
"Everybody stops for the geese when they're crossing the street. There can be 12 of them, and everybody will stop and let the geese cross the roads," said Sullivan.
Anyone with information regarding the vehicle or who was operating the vehicle is encouraged to contact Taunton Police Detective Randy DeMello at 508-824-7522 or rdemello@tauntonpd.com.
©WLNE-TV/ABC6 2019