UPDATE: Family of missing woman speaks out, asks for safe return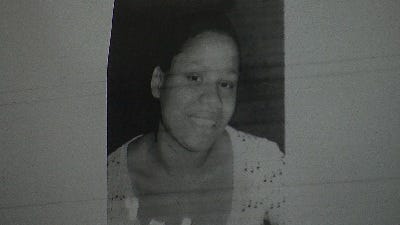 Nicole Gerber
@nicolegerber
PROVIDENCE – The family of a missing woman last seen in the Pawtucket area Wednesday is speaking out. They are asking for the girl's safe return.
Luisa Pena is 21 years old. She has a severe learning and speech disability, and she is 3 months pregnant… All factors that make this situation even more frightening for her family.
Several weeks ago Luisa called one of her teachers, crying, though no one knows why.
Then, last Tuesday, she called that teacher again, also upset.
When they met face–to–face Luisa told the teacher that she had been raped by three men.
She was taken to the police station and hospital before returning home to an aunt's house on Fairview Ave in Pawtucket.
The following day, she was spotted leaving the residence and walking down the street still in her hospital scrubs.
The family says they're worried those two men may have abducted her that day.
"I know my daughter's in danger… I haven't slept anything," said Anny Berroa, Luisa's mother, through a translator. "She's sorry that things have happened, that bad things have happened… but to please return home. The family misses her and wants her home and that it's going to be ok."
The family held a press conference with faculty of Central Falls High School this afternoon.
The teacher who Luisa had spoken to also mentioned another, fourth, man who may somehow be involved in her disappearance. Jordana Tillinghast says that Luisa told her a man saw her crying at the Pawtucket bus station a week ago last Friday. The man offered to take her home and she went with him. She told Tillinghast that the man "covered his windows" when she was with him.
"I don't know if he manipulated her into trusting him… and I'm afraid that maybe she went back there too, and expressed that she went to the police," Tillinghast said.
Pawtucket Police are still investigating.