Family of motorcyclist thrown into Taunton River speaks out, wanting changes made to bridge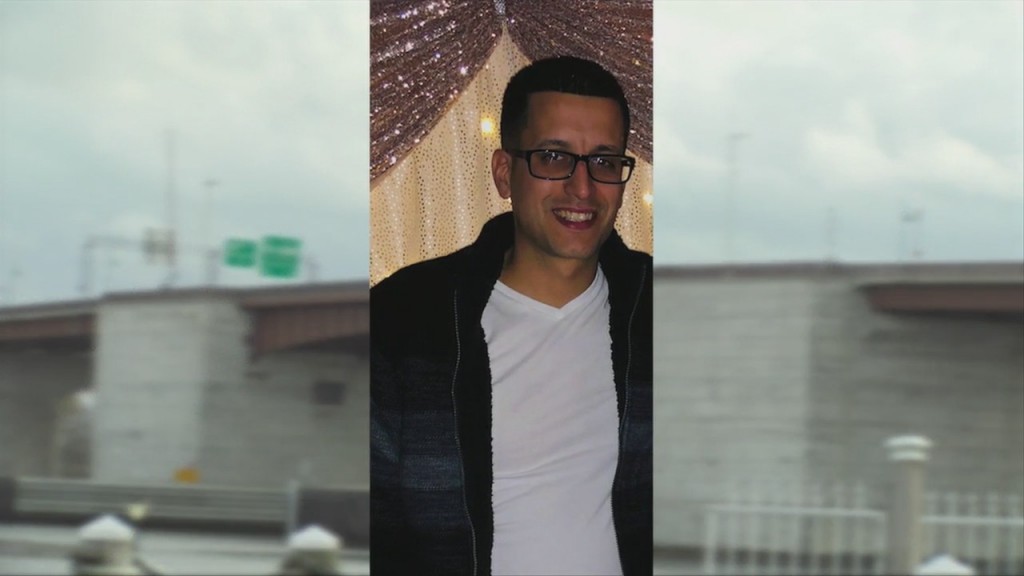 FALL RIVER, Mass. (WLNE): Massachusetts State Police have identified the motorcyclist who was thrown into the Taunton River over the weekend as Gary Amaral.
According to state police, Amaral crashed his motorcycle on the Veterans Memorial Bridge early Sunday morning. He was thrown off the bridge from the impact.
The last time his sister saw Amaral, they were discussing groceries and making Thanksgiving plans.
"We were joking about how we are going to have to shove everything into mom's fridge," Carla Amaral said.
Amaral got a call from a friend, who thought it may be her brother in the accident.
"With the state troopers there, I saw my brother's sneaker on the side of the road," Amaral said.
On Monday evening, Amaral's body was found washed up on the shore near Riverview Drive. The whole time, his family watched from their home, which coincidentally sits on the Taunton River.
"It was difficult to be constantly looking out the window wondering where he was," Amaral said.
State Police say a similar crash happened in June. A motorcyclist crashed and went over the bridge railing. Somehow, he survived, but Amaral is worried others, like her brother, won't be so lucky.
"It's unsafe," Amaral said. "How many people have to die before they do something?"
She and her brother now want to see the barriers along the bridge be made higher.
"When you are driving, you take a double look and you're like 'Wow, I can't believe there is nothing to protect anyone,'" Peter Amaral said.
Together, they hope they can make a difference in honor of their brother.
"Do something," Carla Amaral pleaded. "We need protection. All those people that ride over the bridge need protection."
Amaral's siblings say he made an impact on everyone who knew him.
A spokesperson for the state said the bridge and ramps meet federal standards.
However, Fall River Mayor Paul Coogan tells ABC6 he is in full support of higher barriers, and has started conversations with the Department of Public Works. Coogan said they will continue to discuss any changes that can be made next week.
City Council President Cliff Ponte also told ABC6 News that they are working with the state delegation to get this matter addressed.
"Councilors are extremely concerned with the lack of barriers," Ponte said.
©WLNE-TV/ABC6 2020