Family of Nathan Carman file "slayer suit", accuse him of murdering grandfather and mother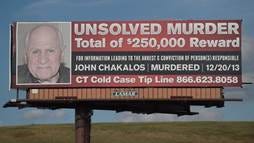 By: News Staff
Email: news@abc6.com
Twitter: @ABC6
BOSTON, Mass. (WLNE) – Nearly a year after a bizarre mystery at sea left a mother missing and a son stranded for days, family members of Nathan Carman are accusing him of murder.
Family members are saying he killed his grandfather back in 2013 and is responsible for his mother's disappearance.
Carman's three aunts want to stop him from getting money from his dead grandfather and missing mother.
The 23-year-old's aunts filed a so-called slayer suit in New Hampshire probate court Monday.
In the documents, Carman's relatives ask the court to declare that Nathan Carman murdered his grandfather back in 2013 out of malice and greed.
Multi-millionaire John Chakalos was found murdered in his Connecticut home back in 2013.
The documents also imply that Carman may be responsible for the presumed death of his mother who is still missing.
In regards to Linda Carman, the documents say that there is evidence to show Nathan left Linda behind on that fishing trip out of Rhode Island last year.
In past media interviews, Carman has denied any wrong-doing in the death of his grandfather and the trip that left his mother missing at sea.
Linda Carman has not been heard from since that fishing trip last September.
Nathan could inherit millions from his grandfather's estate.
© WLNE-TV / ABC6 2017