Family of six escapes Providence fire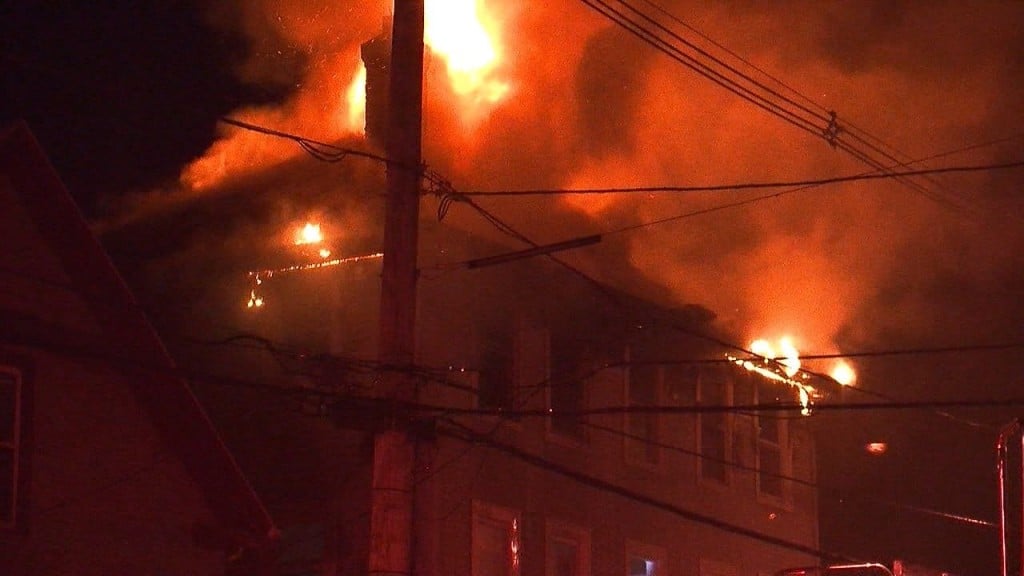 By: Melissa Randall
A family of 6 escaped an early morning fire in Providence. Flames broke out at 346 Admiral St. just before 4 AM. Heavy smoke and flames could be seen pouring out of the roof and attic.
3 adults and 3 children were living on the first flood. The 2nd floor and the 3rd floor were unoccupied. Investigators believe the fire started on the 3rd floor or attic area where the flames were most intense.
At one point there was a partial roof collapse. Crews were able to get the fire contained after about an hour, but the 3-family unit has heavy damage.
One firefighter suffered a minor injury, a cut under his eye, and was taken to the hospital, possibly for stitches.
The cause of the fire is under investigation. Chief Clarence Cunha says it does not appear to be suspicious.
The American Red Cross is assisting the family find a place to stay.
(C) WLNE-TV 2014