Family Remembers RI Soldier Killed in Car Accident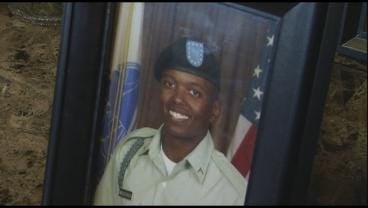 Army Spc. Christopher Mendonca, 20, was on a two week trip home from Afghanistan when he lost control of his vehicle and died in a tragic car accident.
"When I realized it was Christopher, I couldn't speak," Agnes DePina, Mendonca's aunt, said while choking back tears. "I just fell apart."
DePina had just seen Mendonca over the Thanksgiving holiday. He was supposed to come back to her home in Pawtucket to say goodbye before heading back to Afghanistan for four more months.
But instead, Mendonca's family spent Saturday afternoon gathered around the living room and preparing to say a final goodbye to their 20-year-old soldier.
"He was all about family and dedication," John Brito, Mendonca's uncle, recalled. "That's what he was all about and that's why it's going to be so difficult to see him in a casket."
Governor Lincoln Chafee ordered the flags at half-staff until Mendonca is laid to rest Monday at the Temple of Restoration in Pawtucket.
"When he was there, I was praying for him," Mendonca's dad Luis said as tears rolled down his cheek. "But when he got here, I said no. He's home. He's safe. There's no need to pray anymore…and then it happened."