Family searching for Good Samaritans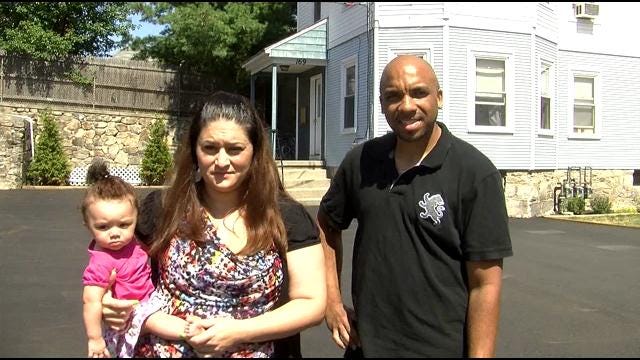 By Dana Griffin
@DanaRGriffin
WOONSOCKET, RI- A Woonsocket family is searching for the Good Samaritans who helped them after an accident two months ago.
Jenn Deponte's car overheated in June on Route 146.
Her boyfriend pulled up behind her with their two kids in the car.
While they were looking under the hood of her car, a vehicle hit them.
Bloody and in shock, two strangers helped comfort their family while first responders arrived. They are now looking to thank them personally.
"Thanks you so much. You don't know how much that meant to us. It just really meant a lot and it's been two months and still keep thinking about, like, oh I wish I could have gotten their names or something," said Deponte.
©2014 ABC6/WLNE-TV. All Rights Reserved.